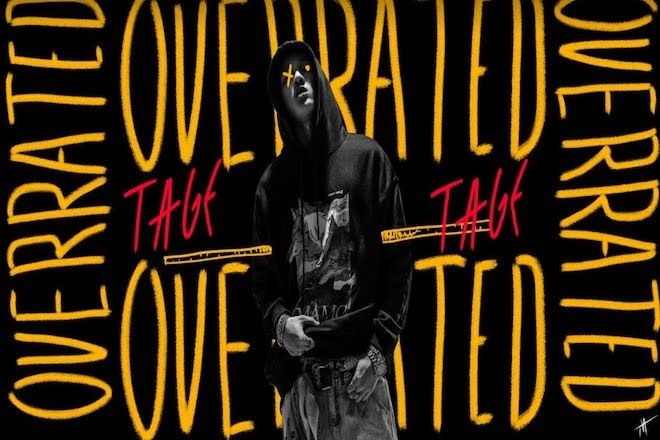 Asia
Where's the Pho?! ICD and Tage's feud heats up
The Vietnamese rappers offer up 2 hot diss tracks
---
What time is it? It's time for a bowl of hot beef pho. ICD and Tage, two emerging rappers from Vietnam's thriving Hip Hop scene, have been going at it since their debuts. Now the MCs are in a tit-for-tat feud, and they keep the fire coming with scorching new diss tracks.
It all started when Tage, the reigning Rap Viet champion, made a rather aggressive comment during his Instagram live stream calling out ICD as 'overrated.' According to Tage, ICD hasn't done much since his victory on King of Rap. Of course, this has sparked a wild discussion across socials, and everyone seems to have an opinion. ICD responded with a Facebook post the same day, asking for a straight-up, old-school Rap battle.
ICD fired off the first volley with a diss track 'Chân Chạm đất' on his YouTube channel, which to be honest is not quite what anyone was expecting. 'Chân chạm đất' is a mid-tempo joint that slow-burns with sarcastic verses and clever humor. The song gets messier as ICD exerts his dominance by also throwing shade at Đen Vâu and Skyler, two of the most prominent rappers in the scene. Fans were quick to give ICD props for whipping up a quality track in just three days.

Then Tage hit back with the heat rock 'OVERRATED.' Tage lets ICD have it, unloading a relentless barrage of edgy vulgarity. Obscenities aside, Tage's bars flow tightly over the polished Trap beat from producer Sony Tran.
As of now nobody has claimed the belt, and the two tracks are both racking up views and streams, but judging from online comments by fellow rappers, it seems Tage might have an upper hand - for now.
With rap battles increasingly being fought on social media, YouTube has become the new ring for Rap beefs. MCs are now facing external pressure from their Hip Hop communities to show out, and we're heer for it because of all the dope tracks coming out.