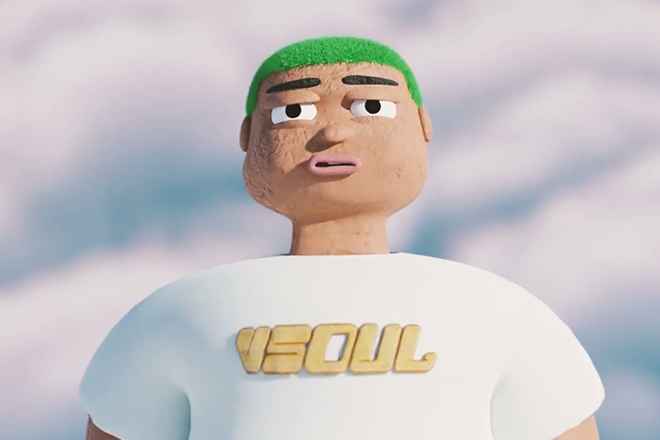 Asia
VSoul's 'Angel' takes viewers on a claymation journey to the sky
Vietnamese Emo Rap is back
---
VSoul has been into Hip Hop since he was in 7th grade, but he really made a name for himself on the TV show King of Rap. Although he didn't win, he was praised by the mentors and the Vietnamese public got to see a rapper who was doing things his own way.
After a little bit of time off, Hustlang's VSoul is back with 'Angel,' an Emo Rap track that gives all the feels. On 'Angel,' VSoul is upset and "will no longer be sad and hurt like this." He loves a pretty soul, but can only see her when he stares into the sky at the clouds.
In the video, VSoul takes a claymation journey into the sky to look for his 'Angel.' He finally gets to some kind of heaven and finds a final-level boss who tosses a fireball at him. That shifts him from the claymation world to a 2D world. VSoul is in suspended animation for a bit until he gets spit back into the claymation world. The characters look a lot like VSoul and the graphics match the emotions of the song really well. For Auto-Tuned heartbreak and sadness, VSoul is the one on fire.
Check out VSoul's 'Angel' below.