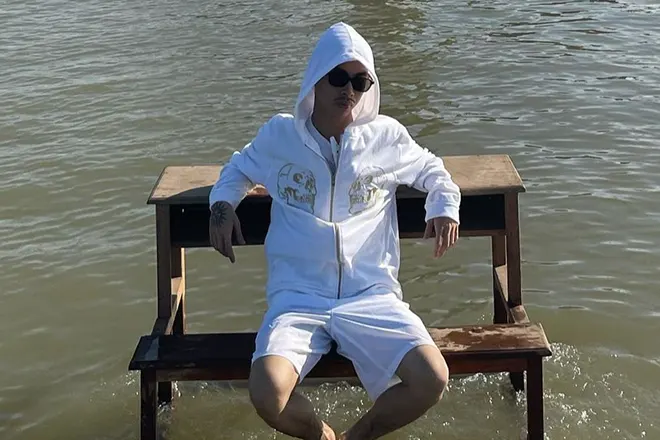 New Releases
VannDa turns back time on the introspective 'Day Dreamer'
The understated track shows that the Cambodian rapper can go deep
---
When some rappers blow up, they rhyme about cars, money, jewelry, cash, NFTs, or how easy it is to attract the opposite sex. They even go as far as kind of forgetting where they came from and just doing their new things now. Cambodian superstar VannDa has blown up by every definition of the word, but instead of things being just about him, he's done the opposite. In 'Day Dreamer,' VannDa reflects upon his childhood memories and the games he used to play.
In the deepest track off his recently-released Skull 2 [Season 1] album, 'Day Dreamer' has a Lo-Fi vibe with keys that show off VannDa's understated rhyme schemes. Lyrically, he takes listeners back to his childhood when he was a loner and didn't need to worry about money. The long, stream-of-consciousness verse also talks about his desire to jump into a pool full of cash and be someone who doesn't judge anyone.
About halfway through, the lyrics drop out and VannDa whispers over and over again that he just wants to be himself for three minutes. It shows that while superstardom is pretty amazing, there are some drawbacks to being pulled in every direction at all times.
The video is highly creative, too, as VannDa's team gave students 70 disposable cameras and told them to shoot anything that is meaningful to them. 'Day Dreamer' highlights those pictures while VannDa just chills on the roof for a bit. The track proves that VannDa is much more than the 'Time to Rise' or party MC. It's pretty damn good when he gets introspective on a track.
Check out 'Day Dreamer' by VannDa below.