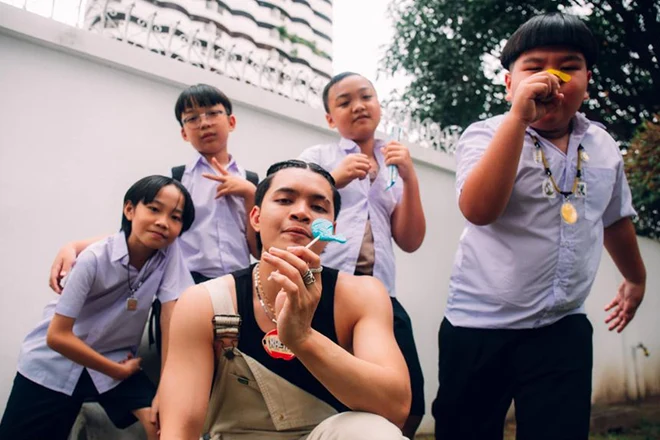 Asia
RachYO puts out a call for what is his on 'จำไม่ได้
The bouncy single serves as a reminder to pay your debts
---
Thai MC RachYO might only be 21 years old, but don't let his age fool you into thinking he's new to the game. As a matter of fact, his first official release came in 2019, when he was only 17, and has established himself within Thailand's ever-growing Hip Hop circuit. To date, he's released over 30 singles, as well as an album in 2022 with features from 1MILL, SPRITE, and more.
This year, he has released two singles via Universal Music Thailand. The first came in March, titled 'ดีดพารา', a love-tinged track that features traditional Thai instruments in its production. 'จำไม่ได้' [which translates to Cannot Remember in English], is RachYO's second single and his latest offering. It arrived on all streaming platforms on September 7, and this time, RachYO confronts people who "cannot remember" that they owe him money.
Even though Rihanna once said, "B*tch better have my money," RachYO opts for a gentler approach, rapping on the hook, "Still haven't gotten it back yet/Or did you forget?/You don't remember, right?/When you borrowed, I gave you the money and asked for it every day," over an incredibly bouncy beat with a playful undertone. He keeps it simple on this track – pay what you owe.
Check out the music video for RachYO's 'จำไม่ได้' below.