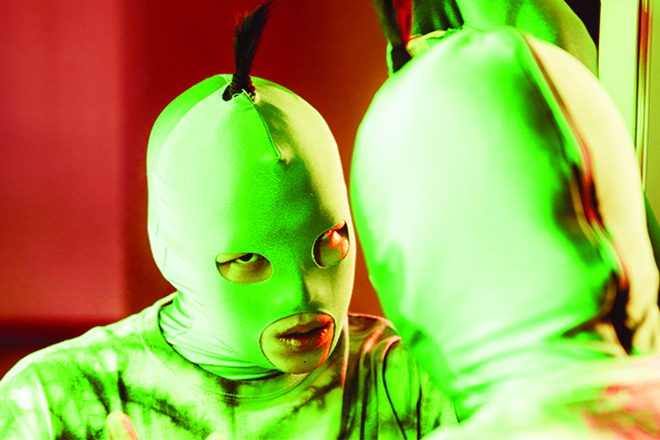 Asia
Bgourd & Beansprouts toss up a musical salad that isn't 'Whack'
The Singaporean Indie rapper's first release of 2021 is a 2-minute Punk Rap
---
Singaporean rapper BGourd AKA Sean Lim usually falls into the categories of Boom Bap or Jazzy Hip Hop, but his first release of 2021, 'Whack,' is a fast-paced, punkish track produced by Beansprouts. The song, more Sex Pistols than Sex Packets, was executive produced and mixed by BGourd's go-to collaborator Fauxe.
BGourd [a play on the vegetable bitter gourd] pays homage to one of his Hip Hop idols, MF Doom, by disguising himself in his trademark green bodysuit. It's also a sideways reference to green screens, suggesting that he is able to pull off different styles, and he certainly does on 'Whack.'
BGourd made his debut last year with the four-track EP, Veggie Wraps Vol. 1, produced by Halal Sol. That record was a smooth collection of BGourd's glib rhymes buffeted by snappy, Boom Bap percussion and lush, Jazzy chords. Later on he released the six-song Veggie Wraps Vol. 2 with Fauxe. Before 'Whack,' BGourd teamed up with producer J.SON for the groovy 'No Flix,' which appeared on MajulahFest's Majulah Weekender series as part of the collaboration between Zendyll Records and the National Youth Council of Singapore.
Even though BGourd is definitely under the radar, he was nominated for Artist Of The Year in the rap category, and Single Of The Year for his song 'Fresh Air' at Singapore's SCAPE Youth Music Awards 2021. He lost out to Yung Raja, but getting nominated let everyone know that BGourd wasn't whack.
Check out BGourd's latest track 'Whack' below.