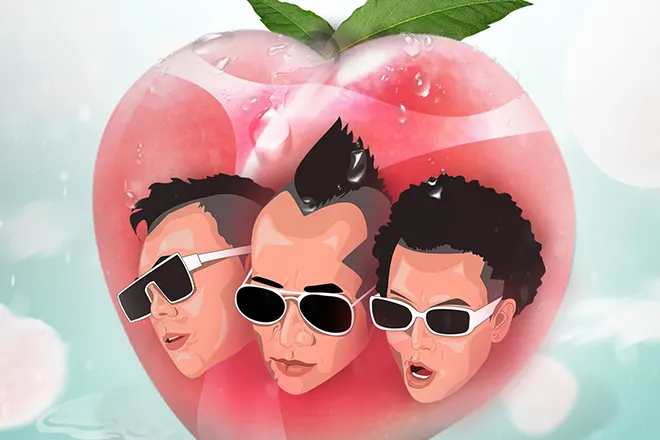 New Releases
Vietnamese rappers SMO, LJ & Antoneus try and get some fresh 'Fruit'
There's a lot of fruit to choose from
---
Booty has been a staple in Hip Hop videos from the start. Strippers, call girls, and bikini dancers have been around in some shape or form for a long time. Since cultures are more conservative in Asia, most Asian Hip Hop videos are a little less up in your face. SMO's latest, 'Fruit,' changes that. Along with his two cohorts, LJ and Antoneus, SMO goes booty crazy.
The song and video have a Tyga feel to them, which is an insanely danceable beat, dope lyrics, and sexy women until the sun goes down. In the video, the three rappers are just hanging out - SMO doing dips on his coffee table; LJ winning his video games; Antoneus zooming in on booty - when Antoneus gets a call. The other two rappers take a drink of his 'water' which ends up being a magical potion that transports them into another dimension.
That magical booty planet has all the trappings of Hip Hop - mansions, Ferraris, bikinis on a golf course, a model on a table with fruit all over her, and some bedroom scenes that need small peaches to block the nether regions. Antoneus is up first and his baritone flow is nice. He takes some Wrecks-n-Effect lines and adds some drugs to it, "All I wanna do/Zoom zoom zoom/Boom boom/Pop molly in the room." SMO is up next and his style of dragging the rhyming words out is a nice touch.
The final rapper, LJ, also moonlights as a real estate agent or vice versa. He does a great job of bringing up the rear [pun intended], but it struck me as funny if they were using the vacant homes he was trying to sell as sets for videos. Or if he used 'Fruit' as a way to sell the homes to prospective buyers like, "If you buy this place, this is what will happen."
'Fruit' is an amusing song that satisfies one corner of Hip Hop's wildest desires.
Check out 'Fruit' by SMO featuring LJ and Antoneus below.