Asia
'Boyz-n-the-Hood' gets a dope remake every few years
Paul N Ballin's 'Ballin N Tha Hood' is a Pinoy version of the Hip Hop classic
---
Last week, Paul N Ballin released 'Ballin N Tha Hood' declaring that "Eazy mfin' E is alive." The beat, the lyrics, and the all-over vibe are so classic that we had to take a look at some of the good, original, and ugly versions on YouTube and see how they stood up over time.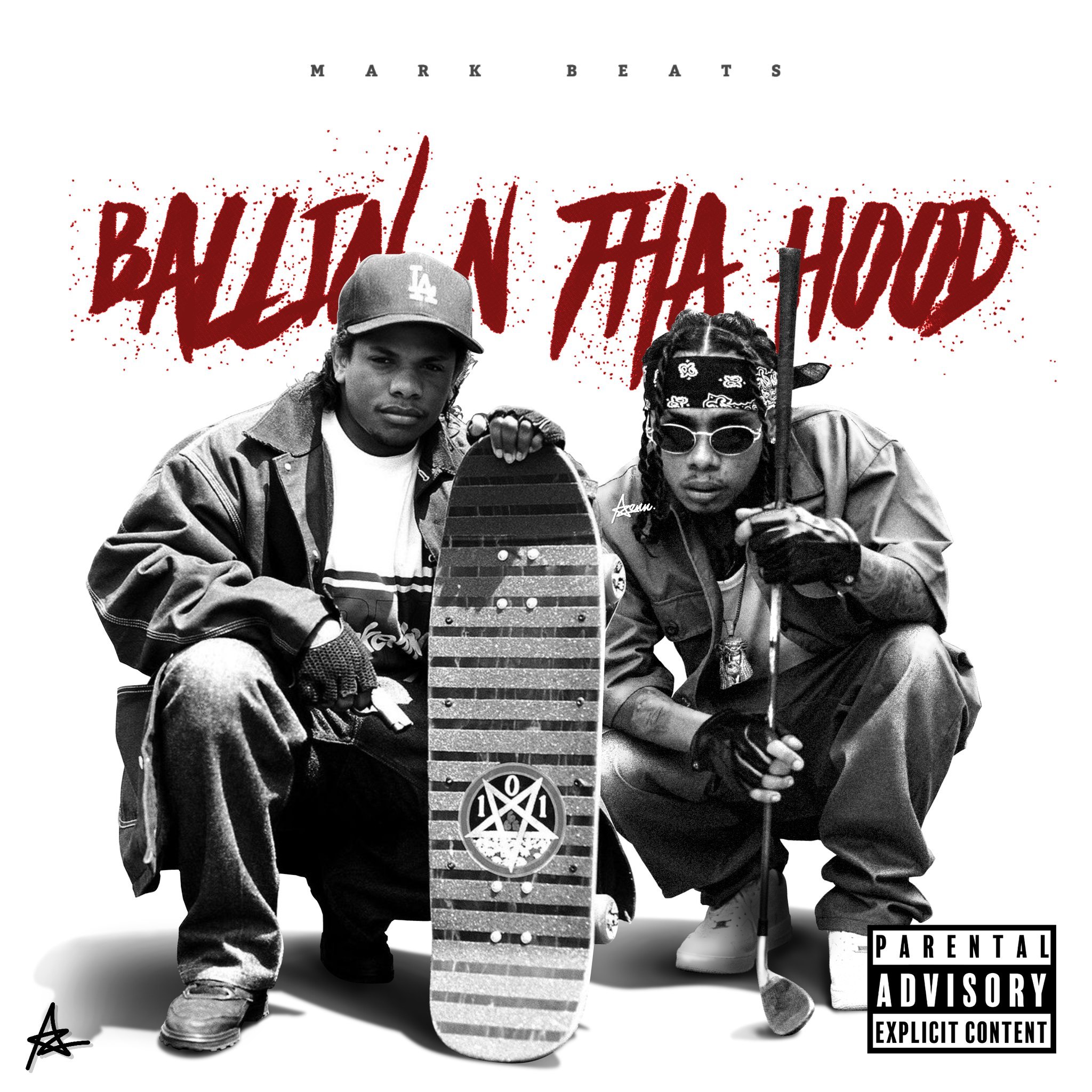 Paul N Ballin 'Ballin N Tha Hood'
The latest incarnation of 'Boyz-n-the-Hood' is Paul N Ballin's Pinoy version, 'Ballin N Tha Hood.' Producer Mark Beats faithfully recreates the beat, but also the video is a 2021 interpretation of hood life on the corner of Makati and Santos. The whole Psychedelic Boyz crew is out out looking very 1987 LA with low-rider bikes, bandanas, bullet-proof vests, and, of course, locs. The MC menacingly spits fire while he carries a golf club and spray can blowtorch. With 600,000 views and growing, 'Ballin N The Hood' is a dope rendition of an LA classic.
You can't talk about a song without watching it. "Rollin down the street in my 64' is a classic opening line to a classic West Coast gangster Rap record. Written by Ice Cube in 1987 and recorded by first-time rapper Eazy E, the song is a day-in-the-life of a player in Compton, California. LA's music scene was faster Electro-Rap, so Dr. Dre slowed it down and made it hard AF. More proof of the good doctor's genius.
With this song, Eazy went from a local drug dealer to a big-time rapper for NWA changing Hip Hop and the world. It's amazing how many things this influenced, from the first reality gangster movie Boyz N the Hood, which got Oscar nominations, to countless remixes and covers.
Don't forget, the song wasn't Eazy [pun intended] to make as this scene from Straight Outta Compton reveals.
Megan Thee Stallion 'Girls in the Hood'
At this moment in her career, Meg is unFwithable. When she released this bop about two years ago at the beginning of the pandemic, and had women screaming her lyrics over Zoom dance parties and recording a lot of dances at home. This standout live performance of 'Girls in the Hood' at the BET Awards sent the message that Meg is here to stay.
[TRIGGER WARNING! YOUR EYES MAY BE DAMAGED BY CONTINUING IN THIS ARTICLE]
Dynamite Hack 'Boyz in the Hood'
If Paul N Ballin and Meg Thee Stallion do great jobs covering the song, Dynamite Hack does the exact opposite. This version has always been thought of as doo doo, but watching it again after 21 years is excruciating. People hated it when it came out then and they still hate it today. Deservedly so.
BUT Dynamite Hack got six million views on it over the years, so there is some kind of nostalgia attached to it by the bros who used to laugh at Gangsta Rap while running to the other side of the street whenever they saw someone who wasn't in their frat. Is there a worse cover in music history?