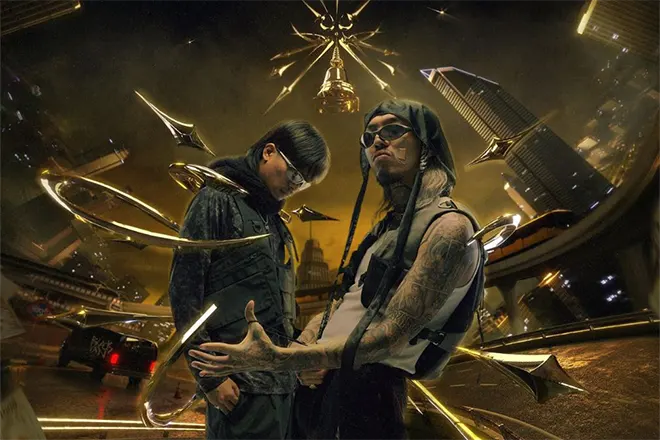 Asia
YOUNGOHM showcases fantastic range on sophomore album Thatthong Sound
The 19-track album takes listeners wherever they want to go
---
After two years in the making, Thai MC YOUNGOHM has released his sophomore album, Thatthong Sound. It arrived on all digital streaming platforms on January 25 and was well worth the two-year wait. The 19-track project includes two previously-released singles 'Very Very Small' and 'I JUST WANNA BE FREE' – giving listeners 17 fresh takes to indulge in, and indulge we did.
The album opens up with 'INTRO', a brief one-minute track that does a brilliant job of setting the mood for Thatthong Sound's first half. Atmospheric synths fill up the opening track, which is backdropped with recordings of trains running through tracks. A train conductor's voice is then introduced, saying, "Passengers, please note [you] are currently listening to the album Thatthong Sound from YOUNGOHM. Please listen carefully from the first song until the last song. Thank you."
And before you know it, YOUNGOHM comes in with all his suaveness and drops some quick bars over the spacey beat. At that point, there's no way out – you're strapped in for the musical journey that is Thatthong Sound. 'SMOKING ON THE ROOFTOP' comes right after, and it also serves as an introduction to SONOFO who collabs on nine tracks on the album and is even on the album cover.
The Thathong Sound train picks up with the third track, 'ไอจ๊อด.' On it, another name is introduced – Doper, a Thai MC who absolutely tears up the track with a boisterous and energetic verse. The next two tracks, 'หมาป่ารอวันหอน' and 'ธาตุทอง เอกมัย' sees a shift in sound, opting for a UK-influenced approach. The former takes on the guise of a Drill beat with sliding basslines, thumping kicks, and dark synths, while the latter soothes it all up with a breezy and feel-good Garage take. These two tracks are exactly what's beautiful about Hip Hop – it's building bridges and blending sounds from different parts of the world.
If there's one prevalent theme that YOUNGOHM displays through this brilliant album, it's his fantastic range. He does it all here and leaves no crumbs behind. Whether you're looking for heavy hitters like 'เห้ยไอเจ', or introspective takes such as 'HOW I LIKE, Pt 2', Thatthong Sound delivers them. Prefer slow jams? 'TOO YOUNG 2 LOVE' fills that void. If you're a traditional album listener, who listens to a project as intended, you're in for a treat. Strap in and go on the listening journey of Thatthong Sound for yourself.
Check out YOUNGOHM's Thatthong Sound below.