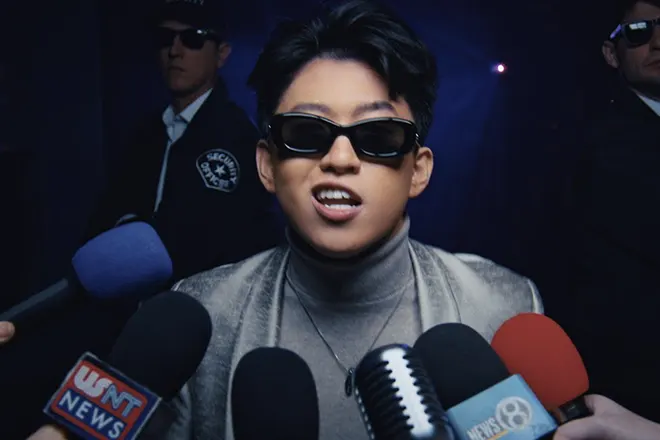 New Releases
Rich Brian drops 'Sundance Freestyle' in celebration of Jamojaya
The film marks the MC's first-ever foray into the acting world
---
Rich Brian has been flying the flag of Indonesia for a long time. In 2018, he became the first-ever Asian artist to reach the number-one spot on the iTunes Hip Hop Chart. Four years and a pandemic later, he became one of the first Indonesian artists to perform at the famed Coachella during the 88rising Head in the Clouds showcase. Most recently, his film, Jamojaya, in which he plays the lead role, premiered at the world's biggest film festival, Sundance.
To celebrate that feat, the Indonesian MC did what he does best – dropping a brand new single. It comes in the form of a freestyle aptly titled 'Sundance Freestyle.' The track's duration is timed in at one minute and 50 seconds, and is filled with a non-stop flurry of bars looking back on his come up, and where he is today.
The single's release is accompanied by a music video which is filmed talk-show style, where Brian is being interviewed for his film. He arrives on a scooter and sits nonchalantly without responding to the interviewer at all. The track abruptly starts as a stage prop falls on set, a man in a sequined suit skateboards by playing a keytar, and Brian seizes the opportunity to do his thing immediately. All hell breaks loose as Brian recounts his come-up with disco dancers, lots of glitter, a man in an inflatable sun costume, and a bikini girl who whisks him away at the end.
The new year has only just started and Rich Brian is going at it full steam ahead.
Check out Rich Brian's music video for 'Sundance Freestyle' below.