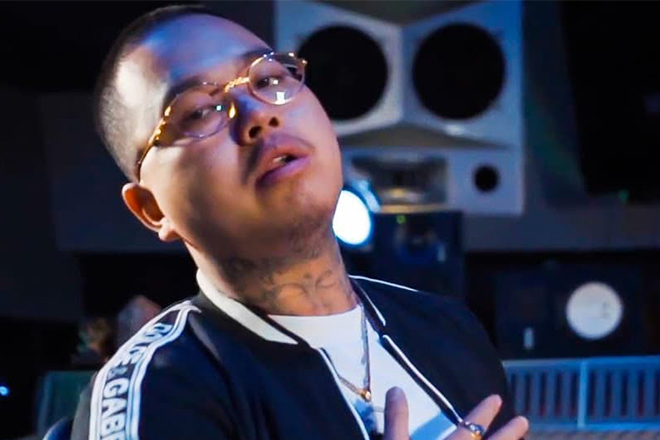 Asia
$tupid Young teases forthcoming album with 'Magic'
The Long Beach Cali rapper is leading up to his next album
---
If you've been ignoring the rising wave of Asian gang-affiliated rappers from California then you need to get your head out of the sand. Out of the class of rappers emerging from the West Coast, $tupid Young is without a doubt the most prolific. The rapper, singer, songwriter, and record executive exploded on the scene with his viral hit 'Mando' in 2018 and has had his foot on the gas ever since.
Born to Cambodian immigrants in Long Beach, California, Young was raised in the hood of Cambodia Town and followed his father's footsteps into gang culture despite his dad's efforts to keep him out of it. Cambodia Town's poverty level currently sits at double the national average in the US, the result is that gang culture provides a very real option for the youth that see little opportunities. As an Asian Boyz crip, $tupid Young brings a level of authenticity to the rap game that is greatly missing, a real gang banger turned rapper in an industry where most rappers are trying to imitate gang bangers.
With six full-length projects already out, $tupid Young had mostly relegated himself to the features game for the start of 2021. But with his next project on the horizon, Young has blessed the airwaves again with his latest track 'Magic.' $tupid Young talks the regular on the release - hood conflicts, catching bodies, and pulling others hood passes. The beat goes super hard with a catchy piano riff over banging kicks and crisp hi-hats.
If you remember a few weeks back we ran a feature on Sergio Kwon and his insights into Asian California street culture. If you're interested to learn a bit more about $tupid Young, Kwon just dropped a deep dive into his history here
$tupid Young also has a viral video with No Jumper where he takes you on a guided tour of Cambodia Town, the hood where he grew up.