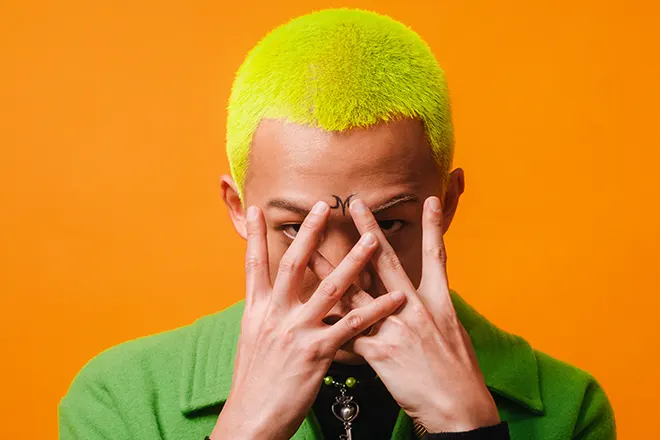 New Releases
Tosh Rock comes back after 3 years with '大闹天宫 Havoc In Heaven'
The multi-hyphenate artist hails the Monkey King's 16th-century rebellion
---
The Monkey King has been a hugely influential figure to many people since its publication during the Ming dynasty in the 16th century. Recently, Taiwan's Leo王 acted as the mischievous mammal in his video for 'Bad Digestion' and Singaporean graffiti artist Antz made a massive mural celebrating Sun Wukong.
On September 2, multi-hyphenate artist Tosh Rock comes back on the scene after a three-year absence with '大闹天宫 Havoc In Heaven,' a tribute to the Monkey King's rebellion against the celestial heavens in Journey To The West ⻄游记. It's easy to see why everyone loves the Monkey King because he's playful and rebellious, a perfect blueprint for modern-day rappers.
As a youngster, Tosh watched a lot of cartoons, including Journey To The West starring Dicky Cheung. Tosh imagined himself as the Monkey King as the character grows from a defiant demon to a humble immortal. In 'Havoc in Heaven,' Tosh also gives shouts out to his other childhood influences like Pokémon, Dragon Ball Z, Phua Chu Kang, Legend of the Condor Heroes, as well as actors Bruce Lee and Nicholas Tse.
It's amazing to see Tosh back after taking some time off for three years. He first broke onto the YouTube scene in 2010 and was soon starring in movies that shattered Singaporean box office records. He won numerous acting awards and was soon performing in the Singapore National Day parade multiple times.
Check out Tosh Rock's latest offering '大闹天宫 Havoc In Heaven' below.