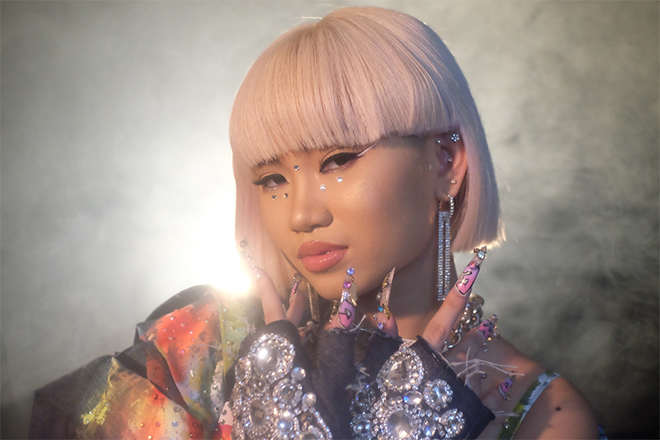 Asia
The future is here & her name is Alex Bruce
The 14-year-old Filipina MC just released her self-titled debut EP
---
Do you remember when Hip Hop was an all-boys club? Thankfully, that male-dominated era notorious for misogyny is done and over with. Now the ladies can come through and rock the mic. Enter Alex Bruce, a 14-year-old Filipina MC who has been rapping for a decade! She just released her self-titled EP, as well as a video for 'Dime Girls.'
As long as Alex can remember, she's been rapping. She's done all kinds of different appearances, halftime shows, and has been putting out music since 2018. That means at the age of 14, she's a veteran in the Hip Hop game. The future is here and her name is Alex Bruce.
One of the songs on Alex's EP is called 'Yakap.' With 800,000-plus views since last February, 'Yakap' really connected with the young people and it's easy to see why. It's a very light-hearted romp through a teen day over a bouncy beat that is easy to sing along with. Another stand-out track on the EP is 'Fake Friends' because everyone trying to get to the top has some around. The video that Alex debuted with the EP is 'Dime Girls,' where the girls aren't 10s. Instead, they are diamonds.
"I just write wherever my pen takes me to," the young artist shared with Hello Asia! "Every song I wrote has its own story to tell and that depends on how I'm feeling during the process." For five songs, Alex Bruce gives a Hip Hop version of what goes on in the minds of 14-year-olds.
Check out Alex Bruce's 'Dime Girls' and her self-titled EP below.