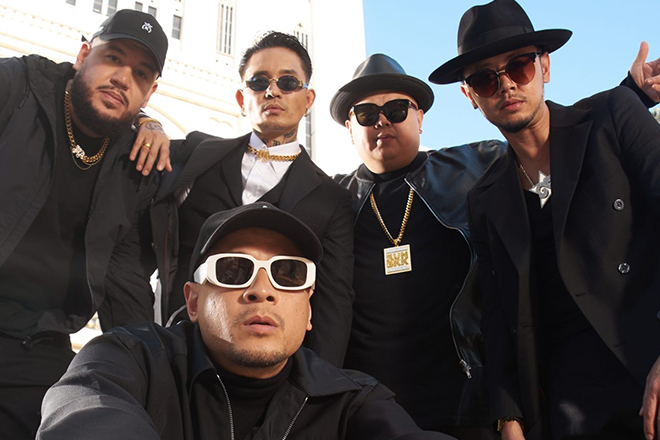 New Releases
THAITANIUM returns to show the new MCs what's up with 'Por Meung'
Thailand's OG Rap group returns with a new single on Def Jam SEA
---
At the beginning of THAITANIUM's first video in five years, 'พ่อมึง' which translates to 'Por Meung' or in English 'Your Daddy,' a kid walks up to the five members who are statue-like in a museum and hits a button. As soon as this happens, the beat drops, and all the members go into Hip Hop mode. It's a welcome return from the OG Thai Hip Hop group.
The song, 'Por Meung,' is a warning shot to all the new Hip Hop MCs. The OGs are saying that they started all this when it wasn't cool. Each rapper has their own corner of the museum, which kind of goes with the 'we've been doing this a long time vibe.' The rappers appear in medieval gear, Roman get-ups with hot nymphs around them, and even 1920's gangsters. DJ Budda even gets his shine on while dressed as Beethoven.
Overall, 'Por Meung' has done its job. In a week, the video has gotten more than two million views and even stirred up some controversy that needed to be addressed by the group. Since they talk about taking these new rappers' girlfriends and doing what they want with them, some people have said that THAITANIUM is a group of old men trying hard to be young again. The controversy had gotten so big that THAITANIUM had to release a statement saying that the song is not a diss on anyone but instead it's just the Hip Hop way of entertaining.
Check out THAITANIUM's first single on Def Jam SEA 'Por Meung' below.