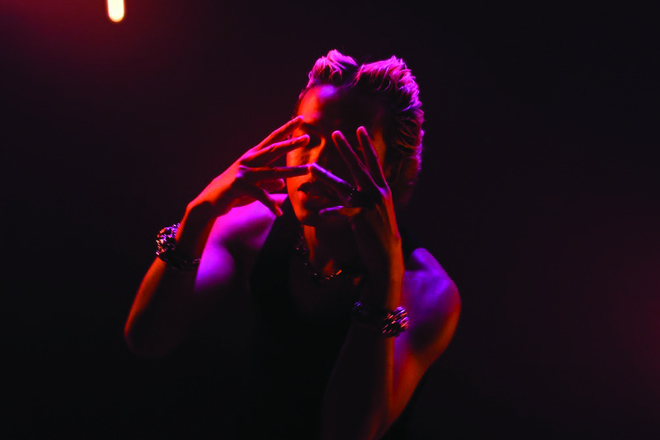 Asia
Thaiboy Digital drops romantic visuals for 'I Go I Go'
Take a trip with the Thai rapper across the color spectrum
---
Drain Gang affiliate Thaiboy Digital is back with another video of spaced-out visuals to add to his collection. The video breathes new life into his single 'I Go I Go,' released in July 2020.
Part animation and part raw Thai wilderness, 'I Go I Go' offers a range of visual pleasures like video game-esque islands and castles, neon jets flying in sequence, sunsets across the Thai horizon, sparklers, candy-coated castles, and even the artist's wife sitting on a swing and strolling through a flower patch. Thaiboy Digital himself appears in the wilderness scene as well in a close-up frame, flexing his vocals as spectral colors change around him.
The outro goes full-on Sailor Moon, with two neon-lit angels finding each other on a lake in front of a castle as a gigantic moon sits in the background. Their wings disappear, they both become golden and float away towards the moon together as a comet circles around.
Check out Thaiboy Digital's 'I Go I Go' below.