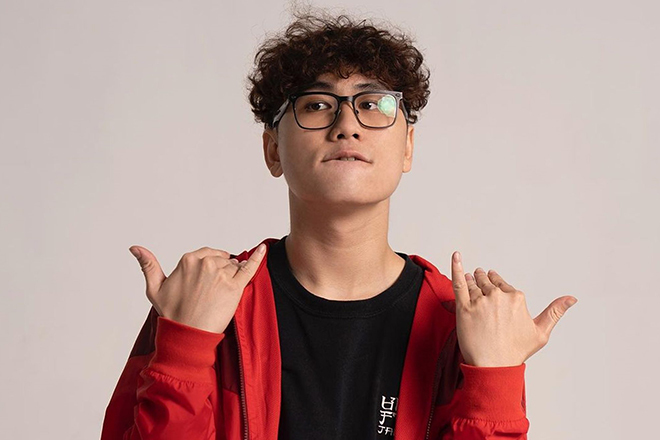 Asia
Teddie J is making Nerd Hop cool on 'UP' with MC Ska
This DIY quarantine jam has nowhere to go but up, up, up
---
For many artists, last year's quarantine led to lots of songwriting, unexpected inspiration, and long-distance collabs. Under the indie Rap Nhà Làm banner, Vietnamese rapper Teddie J has linked up with MC Ska and written and produced a new track, 'UP,' over a beat by Asa Peters. 'UP' is essentially about their crew leveling up and showing their haters they're in it to win it, minus the swag.
Teddie J started off as a SoundCloud rapper and then became a name in Vietnam's vibrant underground Hip Hop scene for his creative lyrics and solid production. In their latest track 'UP', Teddie J dances like a funky nerd in his dorm room, setting the silly tone for the video, while MC Ska raps about their haters from Germany. The song is built on a bouncy Trap beat, with a cringe-y, yet catchy chorus that repeats 'Roll up', 'Pull up' and 'Show up' while they mug for the camera.
Overall, the lyrics of the song are pretty random, and seemingly just for fun. 'UP' mostly pokes fun at young Hip Hop artists' desire to appear legit through overused rapper tropes.
The raw, DIY sound of the song, plus the home video style visual creates a distinct cool kids energy. Teddie J and his crew have previously racked up big YouTube numbers, and have definitely tapped into something in the youthful Viet Hip Hop scene.
Check out 'UP' by Teddie J featuring Ska below.