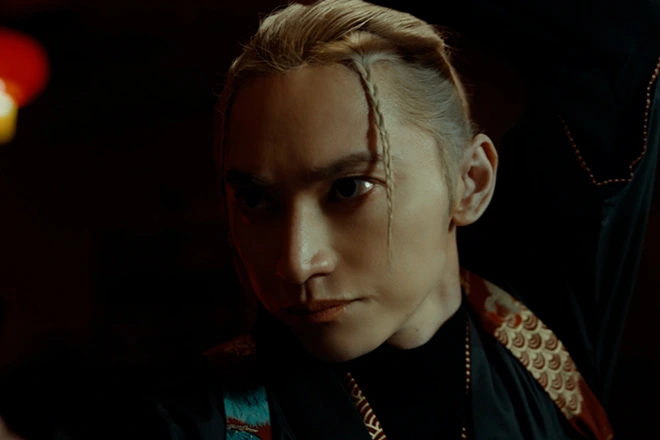 Asia
TAIKI waxes on & off in 'KARATE KID'
The Japanese MC has a black belt in spitting rhymes
---
Martial arts are systems of combat that use physical techniques, such as striking, grappling, or weapons, to defend oneself or others. They are often practiced for self-defense, physical fitness, and mental discipline. In the 1984 movie Karate Kid, the hero of the movie is beaten up badly by a rival gang after a Halloween party. He finds a master, Mr. Miagi, and asks to be taught karate. Instead of outright teaching him to fight, Miagi has the hero paint his fence, wash and wax his cars, and sweep his floors. Soon, the hero gets upset because he thinks he is doing all the cleaning, but soon Miagi shows him that each movement is actually a move in self-defense.
There have been Karate Kid sequels and remakes, as well as spin-offs that have kept the spirit of the movie in the public eye. Recently, TAIKI, a BMSG artist from Japan, just released a single called 'KARATE KID,' produced by Bankroll Got It, who has made hits for Latto and Megan Thee Stallion. Like the hero in the movie Karate Kid, TAIKI has been training for this point in his life for a while. From a young age, he's been freestyling everywhere he could and collecting accolades from it. He's also an official BMSG trainee, which means he's coached in singing, song creation, and acting, as well as dance styles such as Krump, Hip Hop, Jazz, Soul, and House.
In 'KARATE KID,' TAIKI drops bars over the hard-hitting beat. The rapper not only has a black belt in karate, but he has one as well in spitting rhymes. TAIKI is a force to be reckoned with in the future.
Check out TAIKI's 'KARATE KID' below.