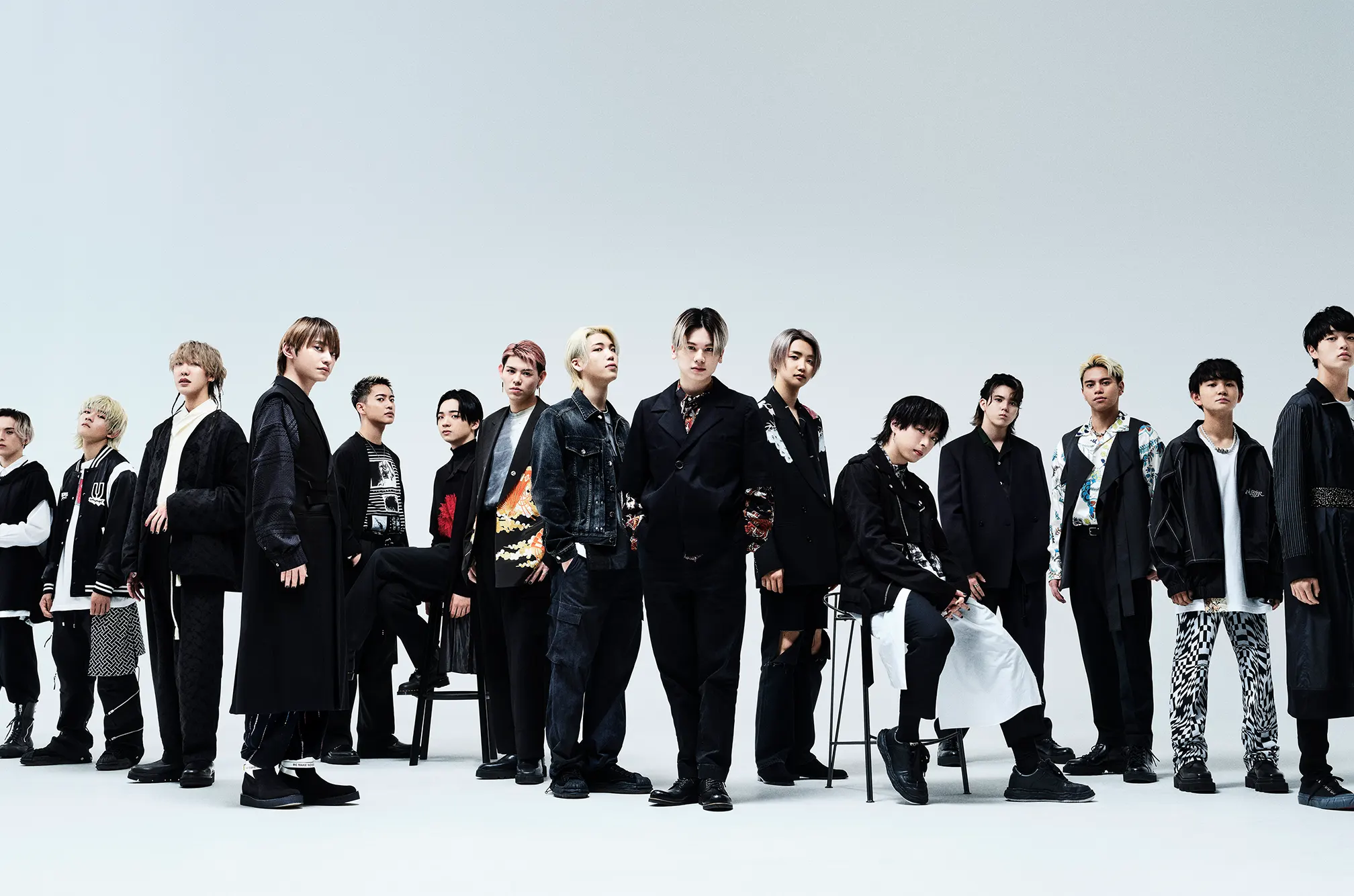 New Releases
BMSG celebrates 2 years with their full 15 artist line-up in 'New Chapter'
Take a ride back to Neo Japan with rappers, R&B singers, and 20 extras
---
Never to do anything on a small scale, BMSG, the Japanese music management label run by rapper SKY-HI, has just released 'New Chapter,' an epic video with the full line-up of 15 artists. To top it off, the whole BMSG crew goes back in time to Neo Japan on an amazing set with 20 extras.
The big dogs of BMSG are SKY-HI, the CEO who is also a rapper and producer, BE:FIRST, a 7-member Jpop group, and Novel Core, one of the hottest MCs of the next generation of rappers in Japan. Also featured are some of the trainees and upstarts including Aile The Shota, edhiii boi, RAN, REIKO, RUI, and TAIKI.
Like a short film, 'New Chapter' has dragons flying overhead, multiple fight scenes with samurai swords, as well as lots of rain, fire, and neon lights. The video looks back on the past but is also very futuristic as well. 'New Chapter' has a very Japan-centric beat with some addictive whistles while all the MCs and singers do their thing showing out for SKY-HI and the BMSG family.
Check out BMSG ALLSTARS' 'New Chapter' below.