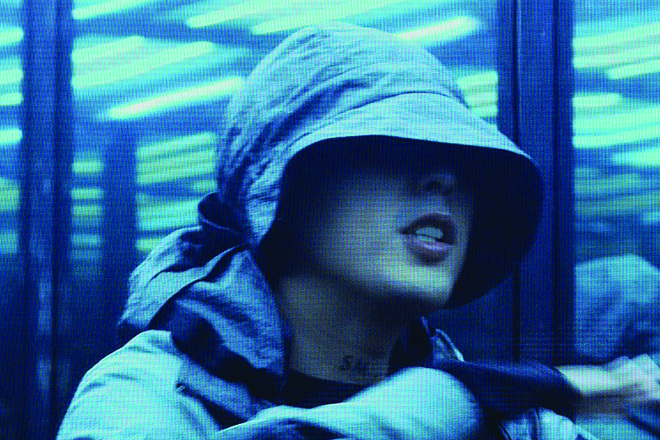 Asia
SOWUT's 'JOY' works in ways that it shouldn't by amalgamating Techno & Hip Hop
The underground rapper has teamed up with Taiwan techno titans Diskonnected and Andy Chiu
---
Techno music is dirty, dark, and dingy. Hip Hop music is big, brash, and boastful. These two genres don't make good bedfellows until they do. On SOWUT's latest release, 'JOY,' the rapper gets experimental on a track produced by Taiwan's techno giants - Diskonnected and Andy Chiu - and it works in ways that it shouldn't.
'JOY' is an abbreviation for 'jokes on you,' but there's no laughing or humor in the video. Instead, it straight up feels like the next wave has arrived. As the beat starts, the sounds of old leaky pipes being rattled are in the distance. Glass is being shattered. As a soft voice starts whispering, it almost feels like the scariest part of the latest slasher movie that has you on the edge of your chair with the blanket almost pulled up to your eyes. The voice grows louder and louder and suddenly it's SOWUT rapping the hook. In a corner of a mirrored box rocking rain gear, SOWUT doubletimes his razor-sharp verse and begins to blow minds. It's slow. It's fast. It works in ways that it shouldn't.
For the second verse, the music nearly crawls to a halt...but then it blasts out again as SOWUT suits up for a change in the scene and is now being watched by numerous CCTV cameras. The track is also flipped just a bit as space in between the beats is extended along with the stabs. It's different. It's the same. It works in ways that it shouldn't.
SOWUT has been around the block in the underground Hip Hop scene in Taiwan. He was just called 'Taiwan's strongest rapper' by a judge on MTV's The Rappers. He capitalizes on this by bringing something brand new with his NXWV Nextwave company, which did the grimy video. Diskonnected and Andy Chiu really show their chops behind the boards because this sounds nothing like they've ever done before. It's Techno. It's Hip Hop. 'JOY' works in ways that it shouldn't.
Check out SOWUT's 'JOY' below.