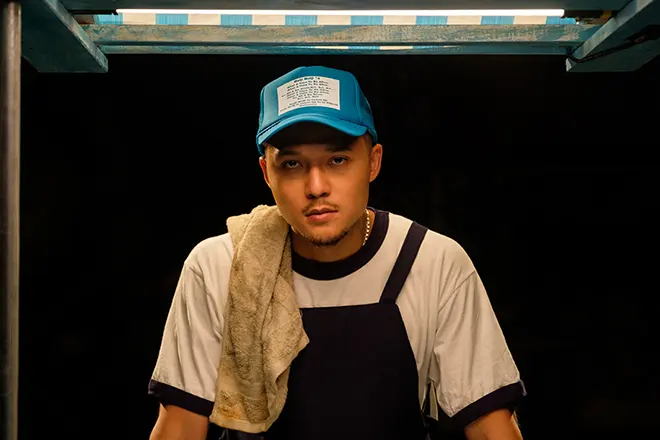 New Releases
FRαNKIE阿法, ABAO阿爆 & LEO37 celebrate life in 'What a Time…'
The last two years have been madness, but we are still here
---
FRαNKIE阿法 is one of Taiwan's standout MCs as he has slowly and steadily building up an incredible body of work. Each track that's out is quality, and his latest, "What a Time...", where he's joined by Paiwan singer ABAO阿爆 and the man in the middle of it all, LEO37, continues that run.
The video, made by the sharpshooters at the Bei City Productions crew, revels in simplicity, but that's where the deeper meaning comes in. FRαNKIE阿法 is an MC who is slanging food at a street stall struggling to get by during a pandemic. Others, like a family who is stuck at home, a couple working throughout COVID-19, and a few friends who are out getting their vaccines, are sprinkled in. The message is that we are all still here, so let's not mess this up.
Getting ABAO阿爆 on a track for FRαNKIE阿法 is huge because she's a mega-star in Taiwan. In 2020, she cleaned up at the Golden Melody Awards [Taiwan's equivalent to the Grammys] when she won Best Aboriginal Language Album, Album of the Year, and Song of the Year. The sleeper here is LEO37, as he's on the song for less than 45 seconds at the end, but he pulls it out of the chilled-out mode and brings a lot of joy with his chanting and rapping.
It's impossible to be a Hip Hop fan and not be smiling and rapping along while being happy that we've made it though [fingers crossed] these worst of times. What a time to be alive indeed.
Ain't no doubt.
Check out FRαNKIE阿法, ABAO阿爆 & LEO37 in 'What a Time…'