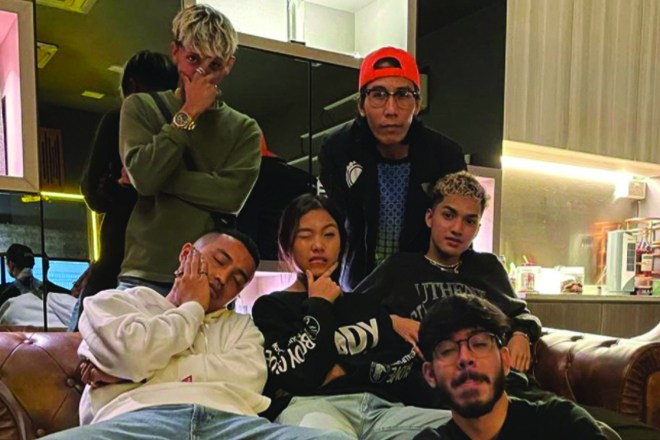 Asia
Singapore's hottest rappers jump on the remix for FORCEPARKBOIS' 'LOTUS'
The track showcases Singaporean Hip Hop while the borders are still closed
---
It used to be that it was easy to get back and forth between Malaysia and Singapore. Now that borders are shut for the foreseeable future, the only way to vibe with your homies across the way is to make YouTube video remixes of their songs.
In Malaysia, the FORCEPARKBOIS are a 15-member Hip Hop group that put out a song that has been getting a lot of love - 'LOTUS.' With more than five million YouTube views and a million Spotify streams since its debut in February, 'LOTUS' is a hit. To show some love to the FORCEPARKBOIS for a job well done, as well as showcase some skilled rappers, two of Singapore's biggest names in Hip Hop - Fariz Jabba and Akeem Jahat - jumped on the remix of the track and got their friends to come along.
'LOTUS SINGAPORE REMIX' features OmarKENOBI, Miiko The 13th, AE$OP, CA$H, Frank Loco, YHB Sleepsalot, as well as singer-songwriter Khally, and prominent comedian Fakkah Fuzz. The eight-minute clip feels intoxicatingly shorter as each rapper takes turns mashing up the mic on the downbeat track.
Fariz Jabba, who is known for the Hip Hop tracks 'Ape Sia' and R&B tune 'Masa' with over 1.7 million and over 1.6 million views respectively on YouTube said, "We don't get to cross borders to JB nowadays but we still wanna show love."
Watch 'LOTUS SINGAPORE REMIX' below.