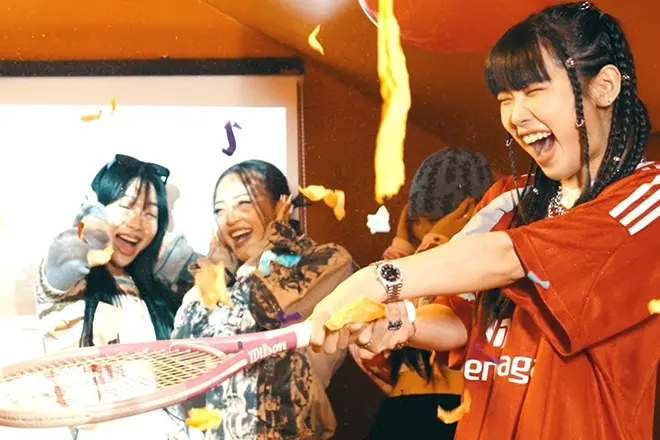 Asia
Game Set Match: SINCE [신스] & Skinny Brown 'SMASH!' it off the court
A Hip Pop anthem that celebrates the party life
---
SINCE [신스] is back with her first single of 2023 with 'SMASH!', and she aces it. The South Korean MC first made waves back in 2021 where she competed in the 10th iteration of the popular Rap competition, Show Me the Money. Even though SINCE [신스] finished second, she has carved out an illustrious career for herself thus far.
To cement that very notion, she opens up her brand new single with "The past is now faded/Of course I say I made it." The single was released on April 25, and it features fellow South Korean rap star Skinny Brown, who drops a stellar verse on the track. The message is loud and clear on 'SMASH!' – the two rappers have made it, they're swimming in cash, and they aren't afraid to flex it.
This is anthemic Hip Pop at its best. In the music video, SINCE [신스] is seen riding around in a pimped-out limousine with all of her friends, day drinking, throwing confetti, and all-around having a good time. Of course, Skinny Brown joins in midway through, and he doesn't hold back in participating in all the shenanigans either.
Check out the video for SINCE [신스] and Skinny Brown's 'SMASH!' below.