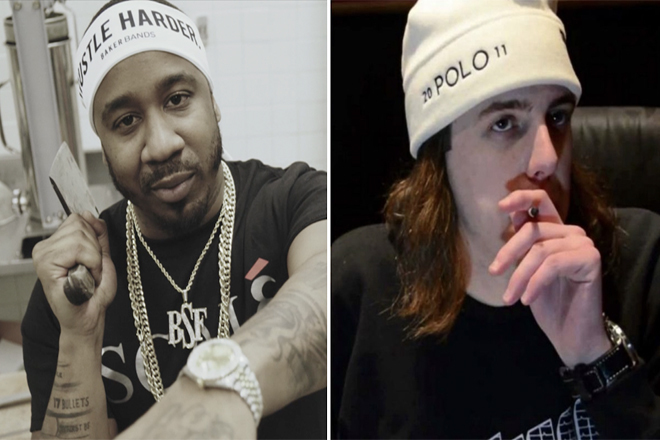 Global
Benny the Butcher & Harry Fraud drop an instant classic 'The Plugs I Met 2'
Buffalo meets Brooklyn in a New York state of mind
---
There's not much more that needs to be said about Benny the Butcher or his label, Griselda. They have almost single-handedly made the so-called New York Golden Era rapping style cool again.
That's a really good thing.
His previous albums 'Burden of Proof' and 'The Plugs I Met' were both critically acclaimed and established him as one of the shining lyricists of his time. Now add Brooklyn uber-producer Harry Fraud to the mix, with his dreamy-yet-hard-as-nails soundscapes, and you have a totally fresh-sounding combination that is ripe to take over the game. It's 2021 and Hip Hop needs this sound – new, old, nostalgic, and fresh at the same time.
Buffalo meets Brooklyn in a New York state of mind.
The 9 song EP features Harry Fraud's signature sounds that you wouldn't automatically associate with gangsta-style lyrics: saxes, 70's analog synths, flutes, and snatches of smooth vocals, all held down with tight beats and vibrating bass lines. When Benny's authentic reformed hustler lyrics start dancing on top of the beats something magical happens. 'The Plugs I Met 2' has features from some of Fraud's mainstays, French Montana, Jim Jones, 2 Chainz, Fat Joe (!) and even fellow Coke Boys rapper Chinx from beyond the grave on the massive 'Overall.'
'Talkin' Back feat. Fat Joe' is one of the EP's highlights and exemplifies the formula with Benny and Fat Joe holding down hard bars over Fraud's smokey, hypnotic flute sample that takes it straight to cop spot – but on the inside. There really isn't a misstep on the whole record. The songs just start, hit you hard, don't wait around, and then it's on to the next banger. The endings where Fraud's beats breathe under outro shoutouts or by themselves are like new discoveries.
Keep an eye on Harry Fraud, who just keeps going from strength to strength. We hear he has a new Asian project ready to drop and we can't wait for it!
Listen to Benny the Butcher and Harry Fraud's 'The Plugs I Met 2' here.