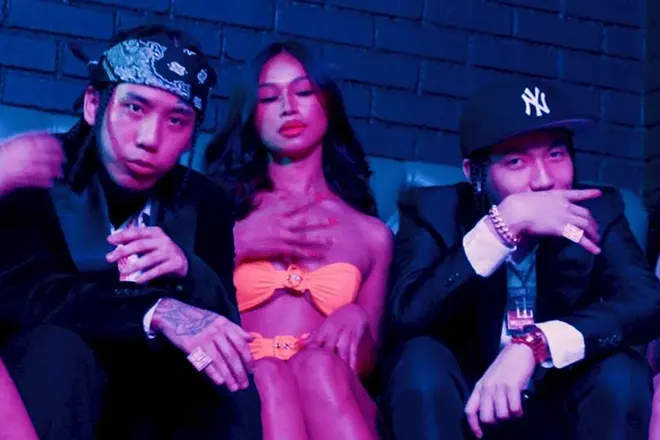 New Releases
Shanti Dope & HELLMERRY drop sinister 'Y.G.G.'
The MCs are joined by Filipina actress Ina Raymundo in the video
---
Shanti Dope is always living up to his name by putting out high-quality music on a consistent basis. A case in point is his latest single, 'Y.G.G.', which hits straight to the heart if you like that West Coast modern G-Funk sound. He's joined by HELLMERRY on the track and both artists shine. There's even a cameo by Ina Raymundo, one of the most-loved Filipina actresses of all time.
As soon as the beat starts, there's this foreboding feeling, highlighted by sparse keys and a quick sample of the siren of death sound from Kill Bill. As the MCs get going, the party officially starts. Both MCs cook the mic on this one, and it's easy to see that HELLMERRY is going the same path as Shanti Dope, with his dope rhymes and swag all the way up.
In the video, money is flaunted and tossed around like nothing. The MCs have a table with all the hotties and everything is going good until the SWAT teams busts in. Instead of ruining all the fun, the cops were led by Ina Raymundo and she just wanted Shanti for herself. He gives her what she wants and all is good in the hood.
Check out Shanti Dope and HELLMERRY in 'Y.G.G.' below.