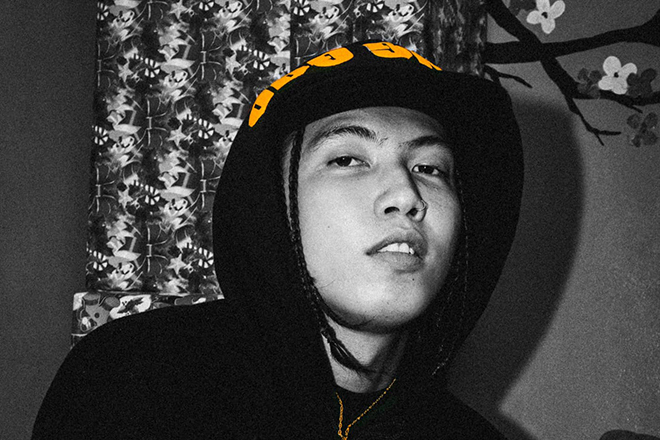 Asia
HELLMERRY is joined by DAARTH & a special mystery guest on 'WILLY WONKA'
DAARTH goes deep in the Trap for this beat
---
Roald Dahl was looked at as a genius when he wrote the kids' book, Charlie and the Chocolate Factory, which was released in 1964. In 1971, Willy Wonka & the Chocolate Factory was a big hit in the movie theaters when it was done as a musical. In 2005, acclaimed director Tim Burton teamed up with Johnny Deep for a fantasy version of Charlie and the Chocolate Factory. In each one of these, the main character was the candy man, Willy Wonka. He would take kids on tours through his huge candy factories while having a lot of tricks going on with his treats.
Last week, Filipino MC HELLMERRY released 'WILLY WONKA' on Young Gods records, which is an ode to the candy man in the most Hip Hop version possible by referencing freaky women, greens, and dough. HELLMERRY is joined by DAARTH on the first verse [and production], a few fly ladies and they enjoy sharing some candies with each other throughout the duration of the video. While it's not as original as Dahl's version, it's a banger for sure.
One of the biggest secrets on 'WILLY WONKA,' is the guest verse at the end of the track. It's credited as YXXNG GXD, in reference to their record label, but the MC spits his verse with a mask on. People in the comments swear that the rhyme style and mannerisms of the MC look and sound a lot like the alter ego of Shanti Dope, the leader of the Young Gods. Shanti Dope has also been pushing the up-and-coming HELLMERRY hard on his pages and videos. We'll leave the final decision up to you as it's unconfirmed so far.
Check out HELLMERRY's 'WILLY WONKA' with surprise guest YXXNG GXD below.