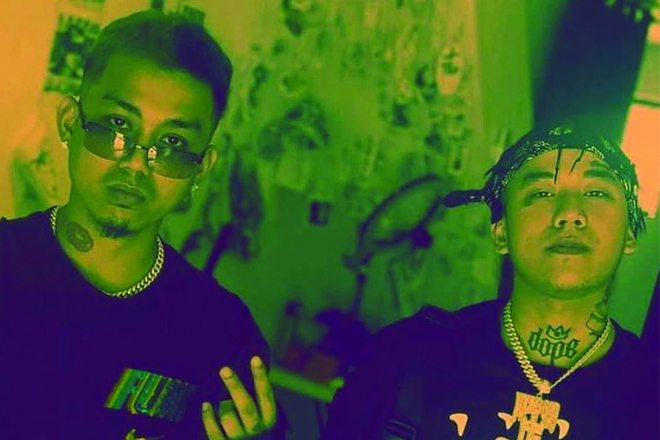 Asia
Filipino rapper Shanti Dope links up with Skinny G for fiery track 'Peekaboo!'
The brooding track with be blasting out of car stereos all summer long
---
Filipino rapper Shanti Dope has dropped a new track 'Peekaboo!' featuring Skinny G of Hip Hop group Acdmnd$ via Universal Records Philippines, one of the top record labels in the Philippines. This marks Shanti's second release in 2021 following March's release 'Ikaw', featuring Pino G and Jobe Nkemakolam.
Shanti Dope has been on fire lately. Two years ago, he released 'Amatz,' a song about the ill effects of drug use. Amatz is slang for getting high, and the Philippine Drug Enforcement Agency [PDEA] thought it glorified drug use so it was censored from TV and radio play. Unfortunately for the PDEA, once you ban something, you only make it more valuable. So by being on the news, 'Amatz' skyrocketed in popularity and it has racked up over 18 million YouTube views to date. It was even used in Disney+ and Marvel series The Falcon and Winter Soldier.
In 'Peekaboo!', Shati Dope shares the screen with newcomer Skinny G. The ominous Trap beat builds slowly, but once the drums and flute kick in, it feels like it's time for the middle of a mosh pit or a robbery gone wrong. Skinny G flips his verse nicely and accentuates the menacing hook with a 'Shhh' that sounds like it could be the choice between life or death. 'Peekaboo!' is definitely a track that will be blasting out of car stereos all summer long in the Philippines.
Check out Shanti Dope with Skinny G on 'Peekaboo!' below.