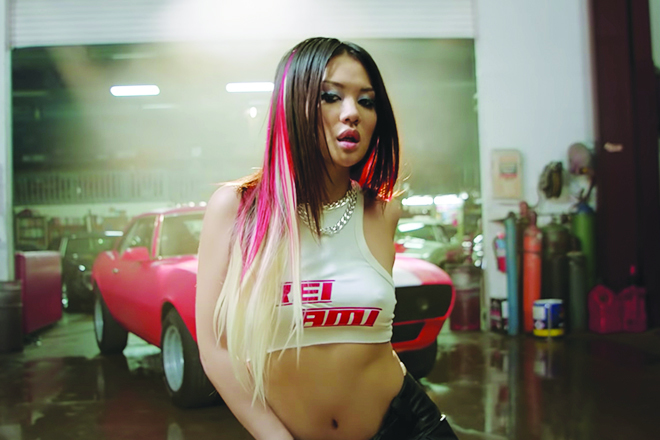 Global
Rei Ami gets wet in 'Ricky Bobby' music video
The new single follows the success of 'F.R.A.' & 'That's on You!'
---
Korean-American Rei Ami has been on fire from the time she first dropped her first DIY single 'Snowcone' back in 2019. Since then she's been name-dropped by everyone from Billie Eilish to Rihanna and continues to release interesting tracks that veer from Hip Hop to Indie to Bedroom Pop.
What is clear is that she can write songs and make dope tracks and 'Ricky Bobby' is no different. Sure, it plays on sex appeal and has obvious tropes like the sexy female mechanic/car washer getting soaking wet in next-to-nothing outfits – but who doesn't like that?
The song is not as hooky as her previous efforts, but the beat slaps so hard that it's almost enough. It's sonically impressive and funky in a mid-2000s Timbaland kind of way. Rei Ami breathlessly raps about…something to do with the Ricky Bobby character from Will Ferrell's Talladega Nights, and how he ends up growing and becoming a reluctant hero. It was all inspired after she decided to re-watch the movie and came up with the title while writing in a studio session.
However she came up with the song and the video, they both really work. Released on her own Visionary label through Sony Music, expect this track to keep her string of successful singles going strong.