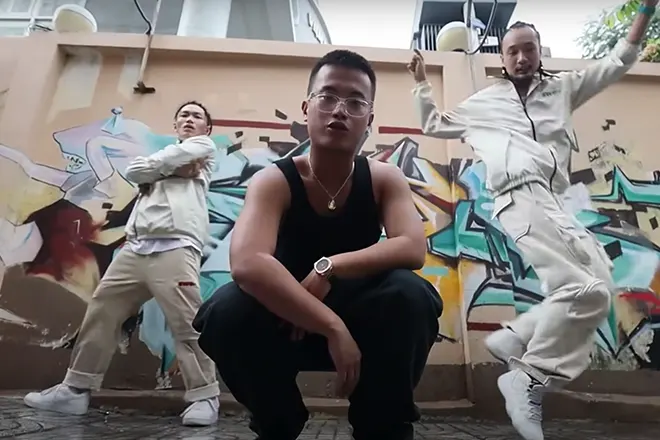 Asia
Top 3 songs about rappers shooting their shot in summer 2022
Is the way to a ladies' heart through a rap song?
---
The summer of 2022 has been a wild one as everything around the world is opening up and people are partying like they haven't been able to in a few years. For MCs, this means making songs about women to get their attention. LiFTED takes a look at the top three songs put out by rappers shooting their shots.
Anh Phan 'Nguyễn Thúc Thùy Tiên'
Anh Phan has been a LiFTED favorite since the mayhem of 'Phú Quý Bò Viên [8ight].' In 'Nguyễn Thúc Thùy Tiên,' Anh thinks that making a video for a beauty queen on her birthday will get him some loving. The video has all the hallmarks of anything he does - bathroom humor, comedic skits, and wrestling with friends. He even raps to a poster of Nguyễn Thúc Thùy Tiên over a Drill version of 50 Cent's classic 'P.I.M.P.' No word on if Nguyễn Thúc Thùy Tiên have hooked up yet.
This summer, Doja Cat has been everywhere, with her latest exploit being that she shaved her head completely bald. Over a double-timed and Drilled-up version of Eve and Gwen Stephani's 'Let Me Blow Your Mind' beat, Central Cee, a UK rapper, goes for it big time by cleverly rapping "Somebody tell Doja Cat/I'm trying to indulge in that." Doja is probably on her own planet and has very little time for others that rap at her, but she might Central Cee's first line, "How can I be homophobic/My b*tch is gay."
Summer 2022 was poised to be the summer of Jack Harlow when 'First Class' took over the airwaves with its Fergie sampling hook. There hasn't been much of a follow-up for the Kentucky rapper, but on his album, one of the deep cuts was 'Dua Lipa,' in which he tells the superstar that he'd like to "Do more with her than do a feature." The song definitely edges toward creeperville, but the interesting part is that Jack played the song to Dua over Facetime before he released it. Her reaction? Let's just say she didn't love it and things just got awkward.
The moral of the story here is that if rappers really want to get to know a female, they should go about it by normal means instead of making songs about unrequited love to be heard by millions.