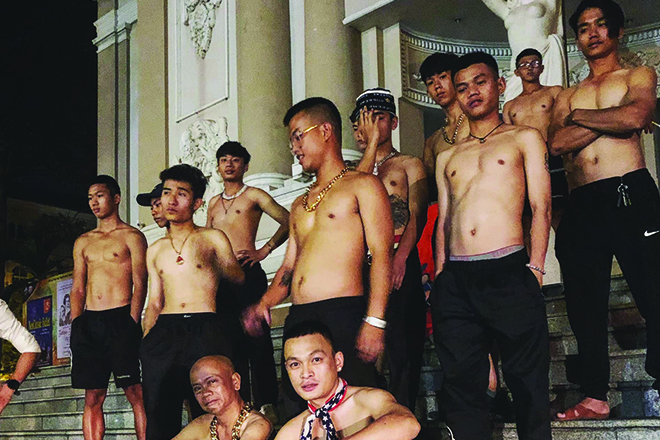 Asia
Ahn Phan & friends wile out at kung fu boot camp in 'Phú Quý Bò Viên (8ight)'
The free-runner-turned-rapper's debut features a guest appearance by legendary bolero singer Tùng Chùa
---
Chain snatching. Flaming backflips. One-footed scooter wheelies outside Saigon's Municipal Opera House.
The debut single by Anh Phan, 'Phú Quý Bò Viên (8ight),' is a visual mosh pit of teenage angst. With an assist by legendary bolero singer Tùng Chùa, the song is high-strung, mischievous, and extremely catchy all at once.
The all-star video for 'Phú Quý Bò Viên (8ight)' features cameos from Anh's homies in The HYPER Kids Những Đứa Trẻ Tăng Động crew as well as free-running nomad Corkboy Trọng Hiếu and rapper LC King. The bass-heavy track was made by Larria, who ends up getting himself in a lot of trouble in the video.
Tùng Chùa stars in the video as the kung fu boot camp's sifu in a '95 Juventus shirt. He trains the boys who are very prone to getting into trouble and even sings and strums his guitar alongside them. Anh raps from the top of a body pyramid, has a board broken on his head, and takes a beatdown while money is being tossed in the air. Eventually, Larria, who was supposed to be a good guy, snatches Tùng Chùa's chain and is quickly taken care of by the crew.
Once you see 'Phú Quý Bò Viên (8ight),' you won't be able to forget what you just saw. It's future for sure.
Watch Ahn Phan's 'Phú Quý Bò Viên (8ight)' below.