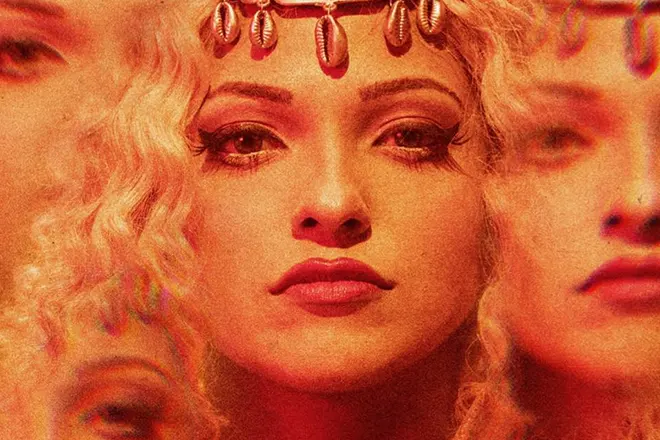 New Releases
Rapper & celebrity cosmetic surgeon Iykki Berry brings the 'THALAYAATTI BOMMAI'
The Tamil MC is really good at being a rapper
---
A lot of people get bored with doing only one thing, so they figure out how to do something else. Tamil Rapper Iykki Berry spent a lot of time in school to get her MBBS degree from Pondicherry University, but she was dreaming big. She had aspirations of being a singer, rapper, social activist, and television personality. It's 2022 and in India, Iykki is now a success in all of the above fields. She just recently shared her video for her latest single, 'THALAYAATTI BOMMAI.'
In the video, she resurrects herself from the confines of being buried in the sand with a bunch of children watching in awe. There are a lot of over-the-top dancing scenes and amazing costuming running through the whole thing. In the end, there's even a guest appearance by Tamil Folk singer Chinna Ponnu who really ties the different generations of dancers together.
The beat by Dev Major is addictive as anything that has been put out in the summer of 2022. After the song builds to a celebratory ending, there's the desire to hit repeat because it's so much fun.
While Iykki may have many interests and careers at the moment, one of the things she's best at is being a rapper. 'THALAYAATTI BOMMAI' shows off all her rapping skills in English and Tamil, as well as her ability to star in a big production piece. There's a lot more where this came from.
Check outIykki Berry's 'THALAYAATTI BOMMAI' below.