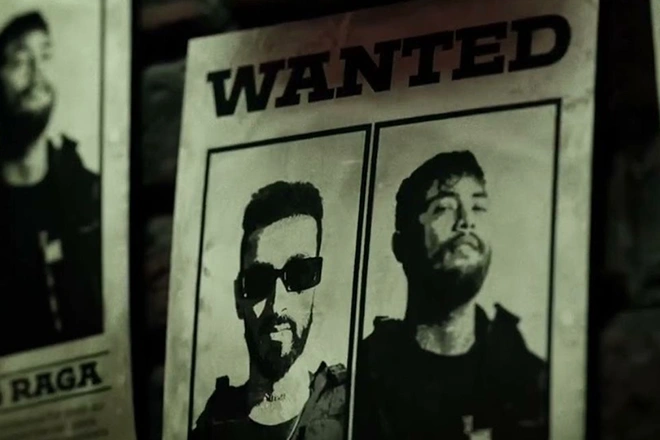 Asia
Raga & Muhfaad are wanted men in 'Prithvi'
No safe house is protected from MCs with versatile flows
---
Back in April, the Indian MC Raga dropped a brilliant collaboration with Belgian DJ and dance music producer, Apashe, titled 'Gasoline.' That track stoked up the fires for a burning 2023 for Raga, and he's taken that flame with him ever since.
Now, he's back with a brand new collaboration. This time, it's with his compatriot, Muhfaad. The single is titled 'Prithvi', and it was released on August 9. Muhfaad is up first on the track calmy introducing himself. Traditional Indian percussion makes up the entirety of the track's driving beat, which the two MCs absolutely murder.
Raga takes on the second verse and transitions himself from the previously calm and light approach into an ominous and darker flow. He spits his rhyme in a lower octave, while the speed of his delivery gets faster and faster as he goes. Muhfaad follows suit with a fast-paced delivery himself on the third verse, before the track culminates with its hook.
A music video was also released on the same day, which at the time of writing, has amassed a million views. It opens up with wanted posters for Muhfaad and Raga and then transitions to cuts of the duo wearing bulletproof vests, armed with rifles, stacking up money in what seems to be a safe house. Talk about a badass music video for a badass track.
Check out the music video for Raga and Muhfaad's 'Prithvi' below.