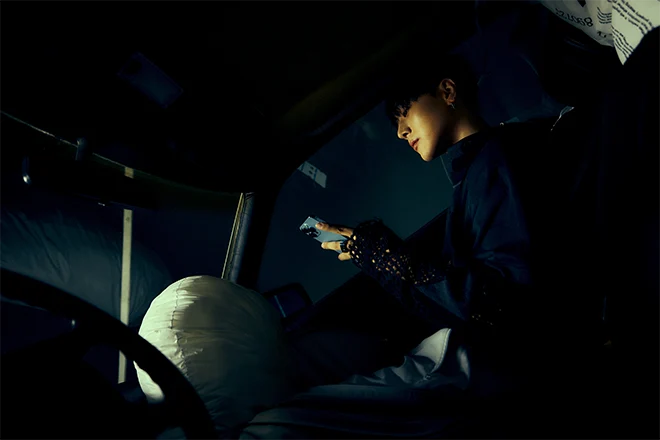 New Releases
There's no love lost or gained on pH-1's 'Yuppie Ting'
The track features Blase from the Hip Hop duo Roof Top
---
In August, pH-1, whose real name is Harry Park, dropped 'MR. BAD'. The three minute track, coupled with a music video, introduced a different side to the Korean rapper. On it, he proclaims that "​​Me and my bad, bad homies / Doing bad, bad things / But it feels so good".
Now, he's back with a brand new single, 'Yuppie Ting'. The track's smooth instrumentation with a UK Garage vibe that compliments pH-1's effortless delivery, was produced by Paris-based producer BlackDoe.
There's no love lost or gained here. Instead, pH-1 talks about how someone could easily get intoxicated with him through the way he carries himself. He goes on to cement it on the track's hook, as he sings, "Big whips, big rings/Addicted to the pleasure that the money could bring/She gone do whatever she need to be young and rich/Ain't no love for her, she wanna be a yuppie ting."
pH-1 is also accompanied by Blase of the Korean Hip Hop duo Roof Top, who takes on the duties of the second verse. Blase announces himself onto the track with his recognizable baritone voice. The both of them are filmed separately in its accompanying music video, as they casually roam through the streets while spitting their rhymes.
Both 'MR. BAD' and 'Yuppie Ting' are part of pH-1's sophomore album, But For Now Leave Me Alone. The album, which dropped September 15, is feature-heavy, with the likes of PEEJAY, UMI, Mokyo, Paloalto, and more on it.
Check out pH-1 featuring Blase's 'Yuppie Ting' below.