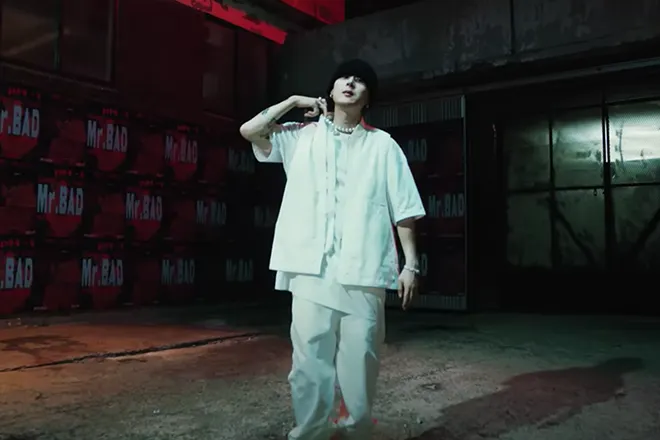 Asia
pH-1 embraces the darkness with Woo Won-Jae in 'MR. BAD'
"Doing bad things but it feels so good"
---
Since 2016, when Jay Park discovered pH-1's music and signed him to H1GHR Music, Harry Park aka pH-1 has been known as the nice guy of Korean Hip Hop. But what happens when that friendly face takes a trip to the dark side? 'MR. BAD' is the result of pH-1 needing to break free and succumb to the temptations that have followed him around his whole career because being bad can feel really good.
Even though pH-1 wants to be 'MR. BAD,' he can't help being a superstar first. The video starts off with him behind the concert venue rapping and dancing. Once he gets to the stage, the fans go wild and even rush the stage at one point. A mosh pit starts, and that's when pH-1 goes for it. Judging from a few scenes, it looks like things got a bit rough in there and he's got some scratches and bruises on his face.
On the second verse, pH-1 is joined by the 'dark prince' of Korean Hip Hop Woo Won-Jae, and they head to the dark side with smiles on their faces. Woo's style is a bit more raw and unpolished, and it fits nicely into a song about being 'MR. BAD.'
While moshing and drinking too much tequila with some girls late at night aren't the best things for you, 'MR. BAD doesn't tarnish pH-1's reputation very much. In a world where there are plenty of examples of evil people like Jeffery Epstein, Harvey Weinstein, or Kris Wu, pH-1'a 'MR. BAD' is just a bit naughty for the night.
Check out pH-1 and Woo Won-Jae in 'MR. BAD' below.