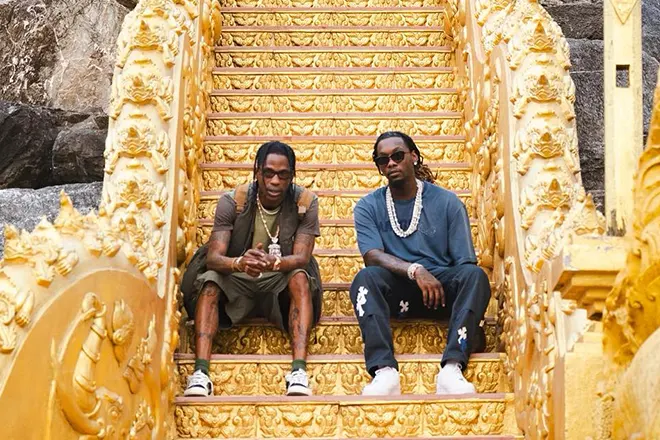 Asia
Offset releases 'Say My Grace' filmed in Thailand with Travis Scott
The 2 MCs snuck away from the Rolling Loud festivities for the shoot
---
Tourism is 18 percent of the Gross Domestic Product in Thailand, and every year, especially after COVID-19, people working at the tourism bureau are trying to find ways to get more people to visit. They do this by hiring influencers from around the world to make flattering videos of the country, so others will see it and want to visit.
While more of a rapper from one of the most famous groups of all time than an influencer, Offset came to Thailand in April with more goals than rocking the stage at Rolling Loud. On one of the days of the show, he and his videographer hit up some of Pattaya's landmarks like the Nong Nooch Garden and The Sanctuary of Truth, and shot 'Say My Grace' with a guest appearance by Travis Scott.
Offset's influence is huge to people who don't know too much about Asia. He then shows them awe-inspiring temples, rugged shots of elephants, and dope drone shots of floating markets for the first time. Within three days of its release, 'Say My Grace' has already racked up 1.6 million views, and it's hard to see how any influencer could do as much in such a short amount of time.
The point is that government officials who only think in certain ways, should go a little further outside the box to find what makes Thailand [or any other country for that matter] attractive to outsiders and causes wonder for those who are thinking about a holiday in the sun.
Check out Offset featuring Travis Scott in 'Say My Grace' below.