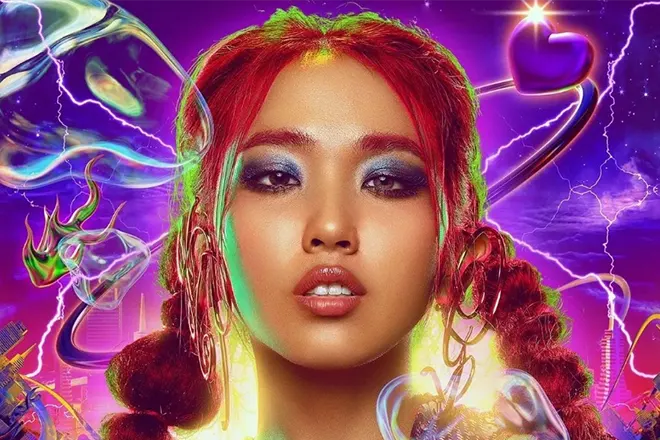 New Releases
MILLI clones herself 4 times for all-girl group MINUS on 'Welcome'
Why build the next Spice Girls when you can just be all the Spice Girls at once?
---
The first single 'Welcome' from MILLI's brand new album BABB BUM BUM has been released, and the Thai rapper and singer is joined by an all-girl group on it. The exciting and experimental part of this is that all four of the people in MINUS are all MILLI. Why build the next Spice Girls when you can just BE all the Spice Girls at once?
The video starts with a reference to Russian Matryoshka dolls as MILLI starts singing, coughs a bit, and starts up again and says, "Welcome to my whole life." The nesting dolls pop from the original and the band MINUS is formed. In the week leading up to the release of 'Welcome,' mysterious Instagram and Twitter pages for MINUS were released with the names of the bandmates being members number #01, #02, #03, and #04, while in the video the four dolls are MILLI, MINZY, MIN NUAY, and MINNIE.
Minzy is the Beyonce version of MILLI with a blonde wig and powerful vocal cords. She's up to start things off with a sultry and danceable first verse. At the Twerk-like hook, all four MILLIs team up for some choreography before MILLI #01 gets to rapping on the second verse after a beat switch that sends the BPMs into the stratosphere. Eventually, all the MILLIs are together again for more dancing, and the beat splotches into some Dubstep while the visuals start to melt like special gummies that are now legal in Thailand do to the mind.
MILLI and her teams from 88rising and YUPP! have gone the extra kilometer on this and it shows. 'Welcome' is a clever idea with outstanding production value that slaps. If the rest of BABB BUM BUM is this good, it will for sure be in the running for album of the year.
Check out MILLI featuring MINUS in 'Welcome' as well as BABB BUM BUM below.