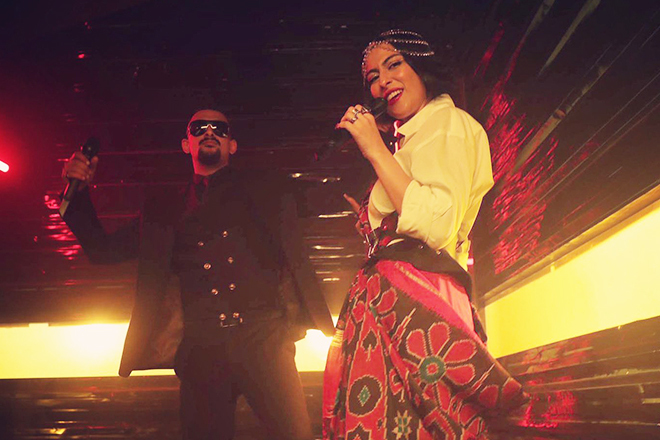 Asia
Shafi siblings shine in Coke Studio Season 14's 'Muaziz Saarif'
The one-take video on Pakistan's most popular music channel is something special
---
Since 2008, Coke Studio has been doing something special in Pakistan. It's the longest-running music television show because it always has great performances by emerging and established artists. Getting an invite to do a song on Coke Studio is like getting a golden ticket for musicians, artists, and rappers. In Season 14, Coke Studio has broken its mold and done a one-take video for 'Muaziz Saarif' featuring Faris and Meesha Shafi, and it's remarkable.
In what could be mistaken for an underground lair for a criminal who wants to take over the world, the backdrop for 'Muaziz Saarif' is unmistakably gangster. The deep hues and low lighting keep that motif as Faris Shafi starts off rapping while he wanders through the various rooms backed by dueling keyboard players.
As soon as Faris takes a break from his first verse, his older sister, Meesha Shafi, chimes in and the camera pans to focus on her singing in front of stained-glass windows and two drummers. Meesha steps closer to the camera and then she starts busting a rap. It's the pivotal point in the video because it makes viewers' jaws drop once the camera starts encircling her.
Soon, the siblings join each other on stage as Faris raps another verse and Meesha jumps into her singing-rapping hybrid. The video then closes with them posing together and since they are both in the industry, by the looks on their faces, it's easy to see they both know they've made some real magic with 'Muaziz Saarif.'
Check out Coke Studio's 'Muaziz Saarif' featuring Faris and Meesha Shafi below.