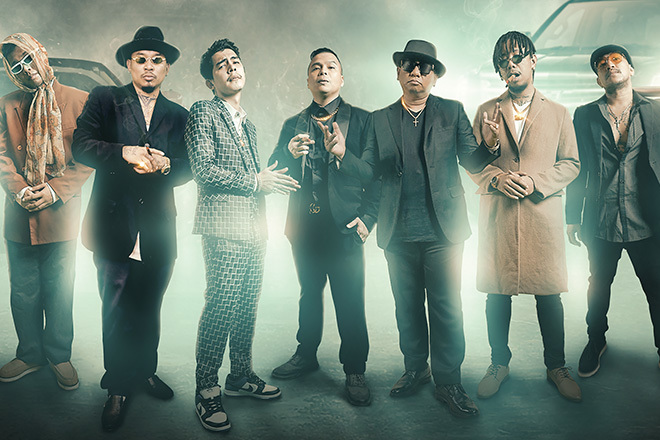 Asia
Seven is the magic number for 'Puso at Diskarte'
Filipino MCs Astro, Dcoy, Honcho, Layzie Fu, Mike Kosa, Pricetagg, & Zargon rip the track
---
When producers and record executives are thinking about posse cuts, there is a point of diminishing returns. How many MCs can be added onto one song until people just decide it's too much?
For Def Jam Philippines, the magical number is seven as they've gathered that number of dope Filipino MCs and put them on all the Cursebox-produced 'Puso at Diskarte.' This song is just the lead single off a collaborative EP, RHAPSODICITY, which is touted as highly lyrical.
The idea of 'Puso at Diskarte' is to gather one MC from all the groups in the Hip Hop community in the Philippines and get them to work together. Dcoy from Madd Poets was the link and started messaging others until he had more than a fistful of MCs like Astro of Owfuck, Honcho of Ex-Battalion, Mike Kosa of 187 Mobstaz, Lazie Fu, and Pricetagg of 4 East Flava, as well as Zargon laying down dope verses.
'Puso at Diskarte' isn't Trap and it isn't a throwback to Boom Bap. Instead, it fits right in the middle of that at about 90 BPM as a serious song that makes you think a bit. It's kind of right for the beginning of the night in a warm-up set or played while friends are having pre-drinks deciding where the evening will go. All the verses fit together sleekly, which is a bit of a surprise since everyone represents different crews. The video is also nice in the way that all the MCs are doing their part to foster a sense of community and teamwork.
Check out 'Puso at Diskarte' below.