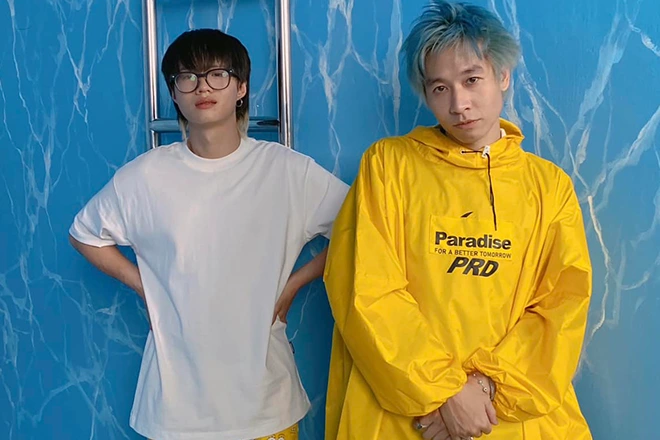 Asia
Low G & Thắng drop a catchy collaborative single 'Tiếp Đất' [Grounding]
The Vietnamese duo complement each other perfectly on this one
---
Vietnam's Low G started 2023 with a bang. In February, he was featured on the German music platform, COLORS, where he delivered a fervid performance of 'Thiên Thần Ác Quỷ' [Angels and Devils], a single which he released three days prior.
He then went on to drop a collaborative single with Phuong Ly, one of Vietnam's biggest stars, 'MUỘN PHIỀN.' Low G is so versatile that he easily lays down hard-hitting bars, tackling difficult topics, while also tapping into his romantic side, dropping love songs, and diving into the commercial realms of music.
The latter is what his latest single sounds exactly like. It's another collaborative effort, this time, with Thắng. The duo also came together for a track back in 2021. Now, two years later, they're back with a brand new take, titled 'Tiếp Đất' [Grounding]. It arrived on all streaming platforms on July 20, and Low G wrote "It's been too long bro," on an Instagram post that announced its release and, tagged Thắng in it.


Press play and you'd understand why Low G said exactly that. The duo have great chemistry, and their voices complement each other perfectly. Thắng sings the track's hook, along with a verse in its opening. Low G takes full control on the second verse, switching it up with a brilliant delivery of 16s over the same breezy beat.
Check out Low G and Thắng's 'Tiếp Đất' [Grounding] down below.