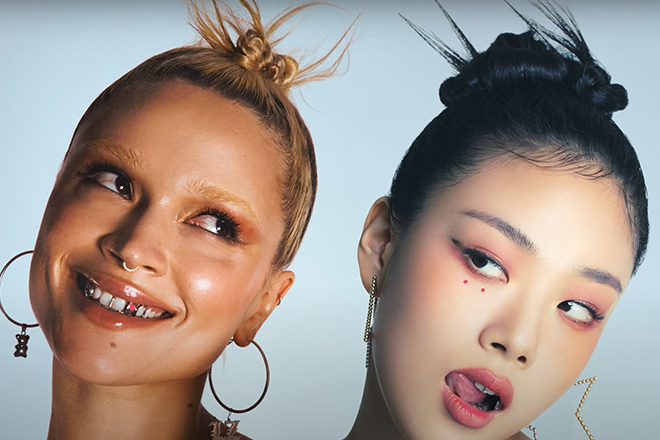 Asia
Algeria meets France meets South Korea when Lolo Zouaï teams up with BIBI
'Galipette' gets a remix with BIBI and becomes trilingual
---
'Galipette' by Lolo Zouaï caused a bit of a stir when it was released in July because it was a French ballad with Hip Hop ad-libs and an F U attitude. In the video for the original, the French-Algerian vixen is seen with gold teeth, showing off her underwear, and even boxing underwater while the UCLA women's gymnastics team is doing their thing. That only makes sense because 'Galipette' means somersault in French.
To make it even more Hip Hop and international at the same time, the 'Galipette' remix features South Korean rapper BIBI, who is having a hell of a 2021. The beat is the same, but it's kind of made for a Hip Hop verse with its crunchiness that may knock out any big sound system. BIBI joins in for Lolo's English ad-libs and then goes for it with her verse in English and Korean.
Even though she has been putting out music since 2016, 'Galipette' is part of the push to get Lolo into the top of the Pop stratosphere with the one-name wonders like Ariana, Sia, Ellie, Bebe, and Dua. Speaking of which, Lolo will be the opening act for Dua Lipa's upcoming Future Nostalgia Tour in the winter of 2021, which means she's ready for the big time now.
Check out Lolo Zouaï 'Galipette' [BIBI remix] below.