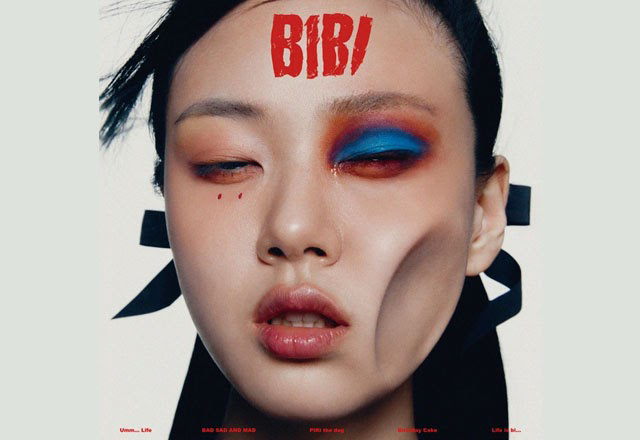 Asia
BIBI goes BDSM with the visuals for 'BAD SAD & MAD'
The first single off her new EP Life is a Bi… shows a provocative side of the singer
---
South Korean singer BIBI has been on the come up ever since she started putting out music in 2019. On April 28, she dropped her second EP, Life is a Bi…, featuring the lead single 'BAD SAD AND MAD'. The mellow vocals over a lush Trap beat are perfect for getting ready to start the night off, chilled out afterparties, or Sundays where you don't have anything to do but think about ex-boyfriends and ex-girlfriends.
For each of the five songs on the EP, BIBI will release a short video that will all be interconnected by the end. She starts with 'BAD SAD AND MAD,' which is only a little bit more than a minute and a half, but packs quite a punch in a very short time. Instead of BIBI the R&B star, we are seeing a bit more of a mature BIBI the bondage queen. She crawls on the floor, she gets tossed and turned with chains in an all-leather outfit while crooning "Pet me," and she wears a mask that looks like it's been inspired by Jennifer Lopez's 2000 movie, The Cell.
From 'BAD SAD AND MAD' and the rest of her new EP, fans are seeing a brand-new BIBI, one that will stay around for a while.
Listen to BIBI's Life is a Bi below.