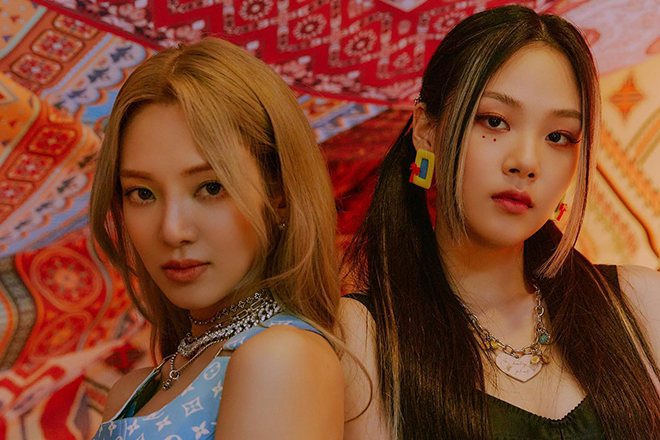 Asia
HYO효연 hooks up with BIBI for some glamping in 'Second'
If you add a rapper to a KPop song, does that make it a Hip Hop track?
---
The multi-talented HYO효연 is back with a new song, 'Second,' featuring a Rap verse by Korean Hip Hop artist, BIBI. Within 24 hours, the song has racked up nearly 1.5 million views on YouTube and has all the makings of a smash hit.
Is it a Rap song, though?

HYO효연 was a founding member of Girls Generation, a nine-member all-female KPop band who were wildly popular in Korea and Japan for many years. In 2016, she started a very successful solo singing career while hosting TV shows and even putting out electronic and psychedelic trance songs as DJ HYO.
HYO효연's roots have always been in being a KPop star. In 'Second,' she grabs a huge crew of dancers, takes a lot of perfectly-angled selfies in a studio decked out with glamping gear, and enjoys the life she's built for herself. As the beat turns from bubblegum Pop to Twerk, HYO효연 and her friends have a dance break, and then BIBI pops by for a quick verse. Her raps are tight and she fits perfectly in with HYO효연 in the camper and the friends having a dance battle later, so 'Second' has to be Hip Hop with a very large side of Pop music.
Check out HYO효연 and BIBI in 'Second' below.