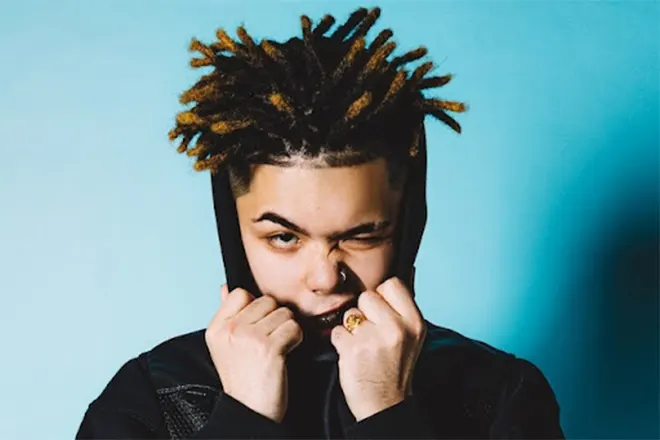 New Releases
Leon Fanourakis' MUSA is a journey from dark to light
The Japanese MC embraces duality on his 3rd album
---
Rapper Leon Fanouraki was born in Yokohama, Kanagawa, Japan. His Greek-Korean mother is a singer while his Japanese father is a multi-instrumentalist. These factors have contributed to Leon's upbringing being a hot pot of cultural and musical influence.
Leon made a name for himself at the age of 17 when he won High School Rap Battle, Japan's most famous Hip Hop battle show. From there, he got onto Rapstar Tanjo [A Rapstar Is Born] and released his first album, Beat to Death. He has been putting out music annually and has an enchanting husky voice which makes him very distinguishable from other rappers in Japan. With a goal of bringing Japanese Hip Hop to the whole world, he has been collaborating with global artists such as Psy P and Melo from China's Higher Brothers and Spanish producers Cookin Soul.
In May, Leon released his 3rd album MUSA consisting of 16 diverse tracks, featuring a few different Japanese and American artists, with a classic Greek oil painting as cover art, pointing back to his Greek roots. This new album is definitely out of the ordinary and he has released three videos for 'FOCUS', 'FLIP' produced by DVMN NVBEEL from Florida, and 'NO LIMIT' featuring Benjazzy.
The album starts with a very heavy and dark Trap beat on 'INTRO,' with samples of people screaming and Leon talking softly with a mysterious voice that sounds quite dramatic, leading into 'FOCUS', which is a collaboration with Florida producer Mitch Mula.
Just as we hear the Neo-Soul funk sample, thinking the third song, 'NO HOOK,' is going to lighten things up after two heavy tracks, Leon twists it up. The beat switches and hits us hard with the bass by surprise, and then rapping for one minute without any hook.

Most of his tracks on the album are in Trap or Drill, which sounds perfect with his gruff voice. Even though a majority of the album is dark, Leon ends it on a light note with the R&B-flavored 'SUNRISE' to wrap up the journey. The light is shining right there all along in the cover art, and Leon hopes to give his listeners some of it with MUSA.
Check out Leon Fanourakis' video for 'No Limit' and the album MUSA below.