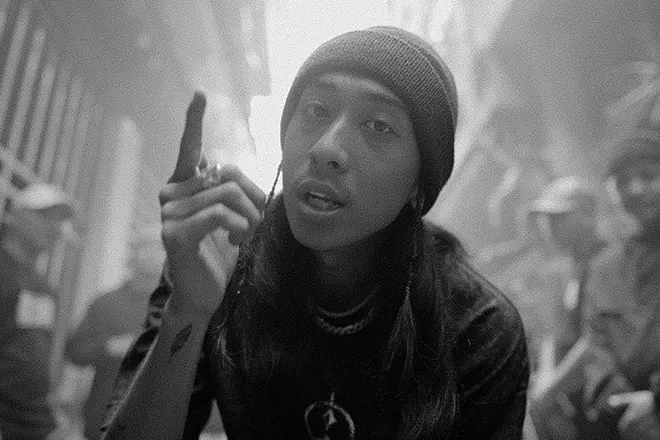 Asia
Kiyo gets reflective on 'Puyat'
The Filipino rapper is joined by fellow MC YVNG PE$O
---
Filipino rapper Kiyo has said that he's always wanted his music to be gray lines with a bridge to Hip Hop. Everything he's released has always teetered the line between Lo-Fi Bedroom Pop and Experimental Hip Hop, and his latest single 'Puyat' is no different.
Always the sentimental artist, the track sees Kiyo reflect on the pressure of fame – and how it manifests into the anxieties he feels of not living up to the growing expectations he has for himself. Over the Downtempo production, the rapper raps and croons his way through his doubts. Employing an unconventional song structure, Kiyo breaks into song when you least expect it and then pads each sung verse with heart-wrenching verses.
The track comes with a music video, which opens with a boodle fight, which is a Filipino tradition of feasting on banana leaf plates. Kiyo celebrates the occasion with his family before we cut to scenes around the city, where he raps alongside his crew. The visuals are a heartwarming call back to his roots so that he'll always remember where he's from no matter how famous he gets.
Watch the music video to Kiyo and YVNG PE$O's 'Puyat' below.