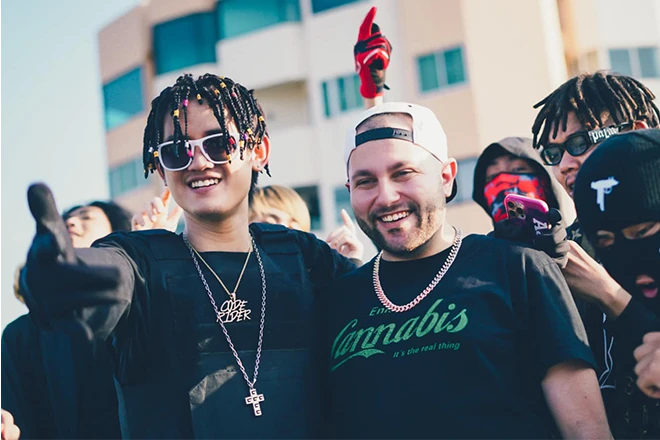 Asia
MDDM & Code Rider fire it up on 'Legal High'
5 languages are used on this hook for this burner
---
When arriving in Taiwan, one of the first signs at the airport warns that anyone caught trafficking drugs can be punished with the death penalty. In Thailand, where weed was legalized a year ago and dispensaries have popped up on every corner of the country, Israeli-born Taiwan-based MC MDDM arrived and was greeted by Code Rider and the T4High crew handing him 200 grams of premium legal marijuana. While Taiwan and Thailand may have been mixed up before because of their similar-sounding names, with Taiwan's draconian drug laws, the confusion doesn't exist anymore.
MDDM wasn't in Thailand to do touristy things like visit temples, check out beaches, or hang out at clubs. Instead, he was on a mission to film the video for 'Legal High' with Code Rider and the T4High crew in Chiang Mai. The beat, made by Taiwanese producer Goatwolf, is slow and swervy and has that ominous Drill feeling that makes you want to hear more 808s. MDDM is on the first verse and the hook, which is so international that it has five different languages on it - Hebrew, Russian, Thai, English, and Mandarin. He slays it with his menacing delivery in all the languages. Code Rider is up on the second verse and he sprinkles some C4 into his verse about going wild with the ladies that are close to him.
The video shows the MCs and T4High crew hanging out and getting loose in front of Weeds Bloom CNX dispensary as well as a few other prime locations in Thailand. While Thailand is the only country in Asia so far that allows the sale of marijuana, hopefully more locations, including Taiwan, see that the 'Legal High' is the way to go.
Check out MDDM and Code Rider in 'Legal High' below.