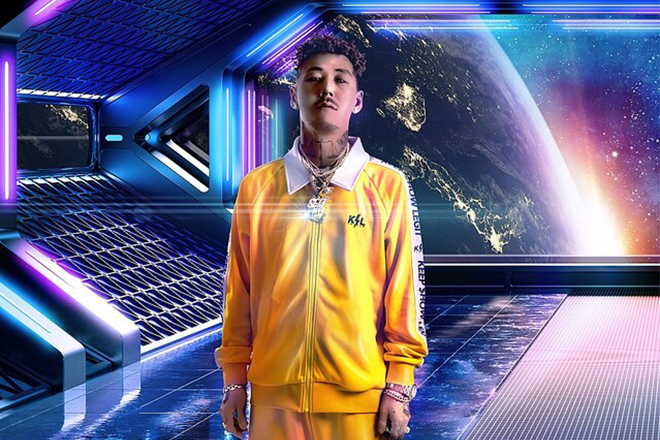 Asia
Kowichi brings JP THE WAVY and T-Pablow to the carnival on 'Rockstar'
9 new tracks have been added for the deluxe version of the album Higher
---
Kawasaki-born rapper Kowichi released 'Rockstar' featuring JP THE WAVY and T-Pablow on August 25. The newly-recorded track is an addition to Kowichi's album Higher that was released in December of 2020. Nine new songs have been added to the album released via his own label Self Made.
Kowichi, JP THE WAVY, and T-Pablow drop dope bars over a bouncy beat produced by ZOT on the Wave and dubby bunny. The song is accompanied by a dreamy video that is set on a rainy night at an empty carnival. The protagonist of the video is a Joker-like character decked out in a purple suit who is trying to impress a date by playing the guitar, doing a Michael Jackson dance, and pulling some flowers from his hat.
The three rappers are definitely flexing their rockstar traits in the 'Rockstar' video. Kowichi gets it started by rapping in front of an old-school convertible Cadillac that is parked in front of a merry-go-round. JP THE WAVY spits his bars in front of the flying swings, while T-Pablow shows out in the midway for his verse. While the backdrops may be a bit boilerplate, the rain hits the neon just right to make 'Rockstar' feel really rockstar-ish.
Check out Kowichi's latest release 'Rockstar' featuring JP THE WAVY and T-Pablow below.