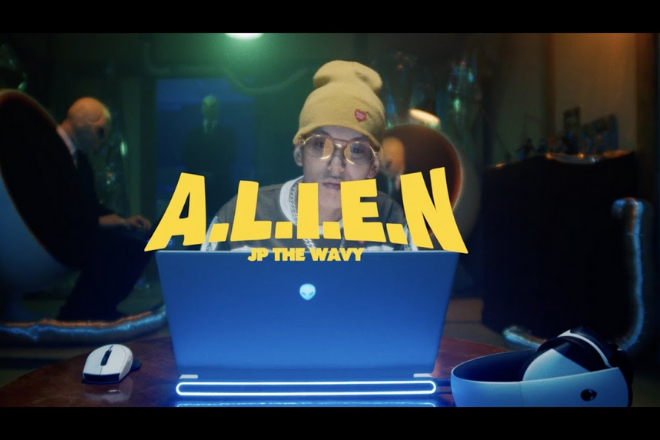 Asia
JP THE WAVY vibes hard in sci-fi music video 'A.L.I.E.N'
The video features animated aliens and a premium gaming laptop by Dell
---
Emerging Japanese rapper JP THE WAVY drops sci-fi movie-like music video 'A.L.I.E.N' in collaboration with Alienware, a premium gaming laptop by Dell. As a gaming fanatic himself, JP loves to play Fortnite and the collab landed perfectly for him to come up with this track.
The bass-heavy track is produced and mixed by JIGG, featuring JP's catchy lines and gritty flow. In the music video directed by Nasty Men$ah, JP is using the Alienware with three alien bodyguards behind him and even becomes an alien. The whole video helps promote the concept that Alienware's technology is so innovative that it breaks boundaries and even aliens would use it.
The 28-year-old rapper is widely adored by the young J-Hop fans, with his old-school references alongside a Shibuya-inspired fashion-forward image, he also got a major shine in mainstream Hollywood with his track 'Bushido' that was featured on the Fast & Furious 9's official soundtrack.
Check out JP THE WAVY's 'A.L.I.E.N' music video below.