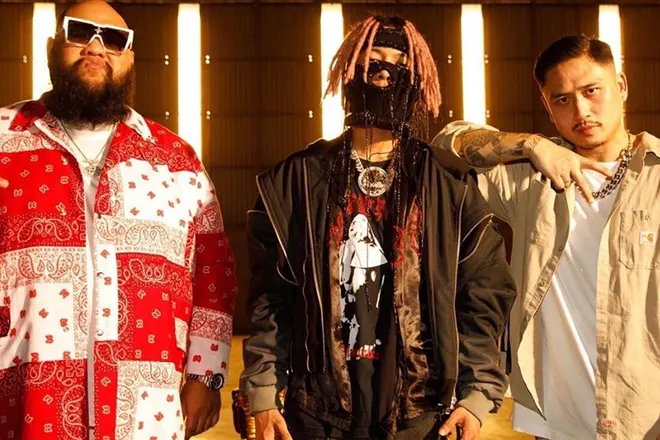 Asia
OG Bobby, Dennis Thaikoon & F.HERO are G'd up from the feet up in 'K.U.A.Y'
Taken from OG Bobby's UNDERDOG EP
---
First the sample hits. Then, the snare pattern comes in and drowns out the sample making way for a contemporary Hip Hop melody made out of keys to take center stage. 'K.U.A.Y,' taken from OG Bobby's newest six-track UNDERDOG EP slaps hard as he's brought two MCs with him, Dennis Thaikoon & F.HERO.
OG Bobby is a Thai MC who grew up in Florida. 'K.U.A.Y' also features a fellow Thai-American MC Dennis Thaikoon, who absolutely tears up the second verse. The two MCs ooze out all their bilingual swagger on it, switching between Thai and English effortlessly.
Just when you think the track couldn't get any better, the imposing figure that is F.HERO steps up to the mic, dropping an aggressive 16 to cap off an impressive offering from the trio.
A music video directed by Hype Train's NINO, who also produced the track alongside Ben Bizzy, accompanied its release. The trio are seen riding around a scrapyard, surrounded by their mobs, all while looking truly G'd up from the feet up.
Check out the video for OG Bobby, Dennis Thaikoon, and F.HERO's 'K.U.A.Y' below.