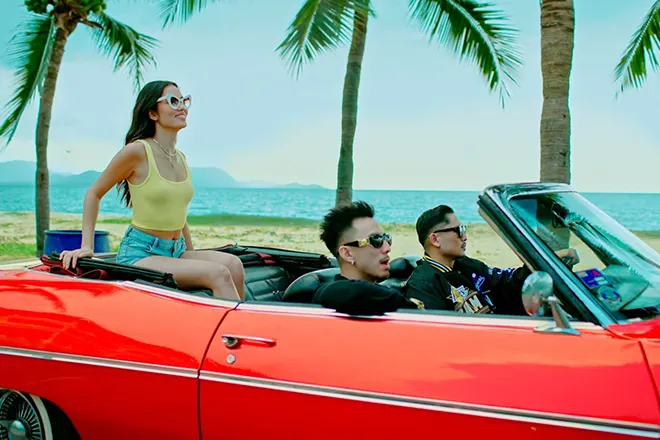 New Releases
Dennis Thaikoon & Timethai bring the West Coast flavor on 'Good Luv'
A track to kick back & think about all the good times in 2022
---
It's been a great year for Thailand, and things are only going to get better. We've seen a steady flow of great releases from both established and up-and-coming MCs, alongside regional collaborations all around. Wonderfruit and Big Mountain crushed it. And of course, becoming the first Asian country to decriminalize the use of cannabis has made the green rush real in Highland. That's even before we discuss Rolling Loud coming to town.
There's a good vibe brewing over in Thailand, and the duo Dennis Thaikoon and Timethai epitomize it on their latest track 'Good Luv'. It's the perfect marriage of their sound coupled together with the influence of West Coast Hip Hop. Dennis Thaikoon delivers his bars smoothly and effortlessly switches between Thai and English, making it seem almost too easy to do.
Timethai takes on the vocal duties on the track, infectiously singing on the hook as well as a verse. It was produced by a rising Hip Hop producer, Bankroll BaBy, who has done tracks for other Thai rap stars this year such as GUYGEEGEE and Ben Bizzy. For 'Good Luv', the West Coast influence runs wild, from its G-Funk instrumentation to the outfits and cars in the music video.
It's a track to kick back to and unwind with all the homies. 2022 was a wild ride, and there's a whole lot to celebrate, especially with normalcy returning in full swing for most of us. Let 'Good Luv' soundtrack your look back for the year, as we all do when we approach the end of it.
Check out the music video for Dennis Thaikoon and Timethai's 'Good Luv' below.