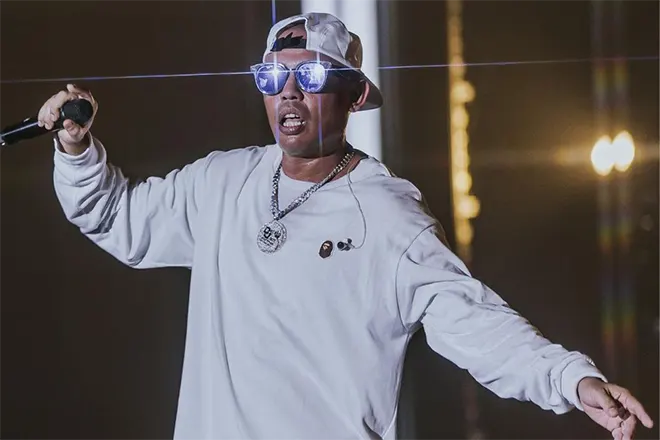 Asia
Joe Flizzow goes deep into his emotions on 'Sunyi'
It's the first single he's dropped since 2022's 'Satu Malam di Temasek'
---
"I've been around the world/I've heard all sorts of sounds/But I still get lonely," opens up Joe Flizzow's newest single, 'Sunyi.' Not everyone can step up and say they've achieved as much as Joe has, and there aren't many who can confidently declare that they paved the way for the next generation of MCs. However, despite all The President has done, he reminds listeners that he's only human on this brand-new slapper.
The moody track was produced by his frequent collaborator and labelmate, SonaOne, and it perfectly sets the mood for Joe to drop his melancholic verses. In the music video, he sits alone in a room, facing multiple screens playing out the high moments from his career, alongside snippets of himself and his loved ones situated all around the world.
On the track, he drops odes to his journey as an MC from the very start, where he was part of the iconic duo Too Phat which included fellow Malaysian MC, Malique, and how they linked up with the likes of Warren G and KRS-One, and how he said he was going to do all that he's accomplished today.
The track also notably samples the hook from Too Phat's 'Pinklady' at the 31-second mark of its runtime. No one knows for sure if we'd ever get to see Joe and Malique back together as a duo [the Southeast Asian Hip Hop world would completely erupt if they did], but it's great to see both artists still going strong in 2023. With an upcoming album in the works by Joe, and Malique recently dropping a brand new track as well, the Too Phat reunion is still very much a possibility.
Check out the music video for Joe Flizzow's 'Sunyi' below.