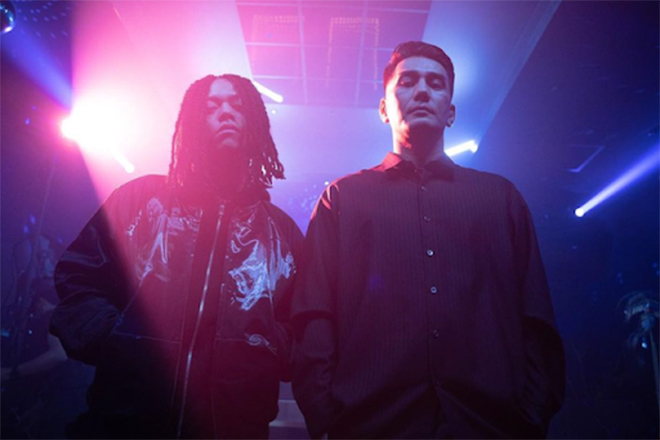 New Releases
Tokyo rapper Hideyoshi ain't got nothing to worry about on 'Shinpainai'
He is joined by Japanese-Mexican Hip Hop artist AKLO on the track
---
Hideyoshi, from the new generation Rap crew Tokyo Young Vision, started getting attention in the underground scene in 2018 after the release of his first EP Never Be the Same. His mesmerizing deep bassy voice quickly made him famous after dropping 'Majinahanashi' [Not Kiddin' You] in 2020, which was said to be another version of the biggest Asain Hip Hop hit, Keith Ape's 'It G Ma.'
The Tokyo rapper just dropped another Drill hit, 'Shinpainai', telling the world not to have any worries. The quick vocal sample on top of the delicate beat adds an emotional touch in contrast with Hideyoshi's deep voice. It all blends well with the catchy melodic chorus, "Woo yeah I ain't gotta worry/Nonstop/I make it out the dirt, ye."
Even though the beat and Hideyoshi's voice sound a bit dark, the message is actually quite positive. The rapper gives some love to one of the biggest Rock bands in the world with the line, "It's my life like Bon Jovi/Every day is like a birthday." Eventually, he wraps up his verse by encouraging people to stop overthinking and just get things done.
AKLO, a Japanese-Mexican Hip Hop artist who was born in Tokyo and raised in Mexico City, is featured in the second verse, bringing a sharper voice to the track. AKLO's tells people to dismiss their worries and live life to the fullest, "Now more than the past and future/Living in the moment/Free my Mind."
The name Hideyoshi stems from the famous de-facto Japanese Samurai Leader Toyotomi Hideyoshi from the 15th century, who rose from a peasant background to become one of the most powerful men in Japan. Now, people are witnessing how Hideyoshi is rising from the underground to becoming one of the hottest rappers in Japan. In fact, he is so confident that he has nothing to worry about.
Check out Hideyoshi featuring AKLO's 'Shinpainai' below.