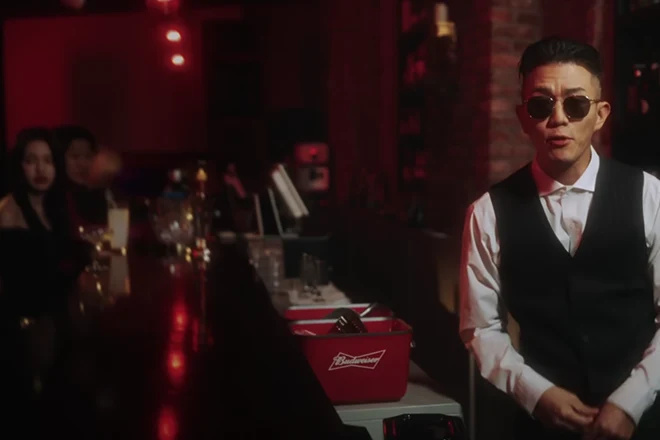 Asia
JINBO, Chillin Homie, ABLE, iiso, ROH YUNHA, DAMINI & Swings get to 'Loungin'
A mellow posse cut from some of the best talent in Korean Hip Hop
---
Posse cuts have long served as one of Hip Hop's most culturally significant art forms. Multiple artists come together and collaborate on a track, creating a sense of community and shared artistic vision, while at the same time trying to outdo others with their verses, producing a competitiveness that excites the MCs and any listeners.
'Loungin' is one such track, featuring some of the best and brightest from the Korean underground Hip Hop scene – Chillin Homie, ABLE, iiso, JINBO, ROH YUNHA, DAMINI, and Swings. The song was released by Minefield, the label of all artists involved, in collaboration with Dingo Freestyle – a Korean Hip Hop YouTube channel that is killing it right now.
JINBO, the mastermind behind the posse cut, produced 'Loungin'. Each MC comes with his or her own strengths, like Chillin Homie with his effortless lines that flow in and out of each other or DAMINI who interpolates the hit NewJeans single 'Hype Boy.' JINBO himself even comes in with a verse of his own while also on hook duty.
The song also came with a music video featuring all of the rappers in a luxury bar, dressed to the nines and delivering their fresh bars.
Check out the music video for JINBO, Chillin Homie, ABLE, iiso, ROH YUNHA, DAMINI, and Swings' 'Loungin' below.